This southeast Mexican spin on tortilla soup is warm and comforting with a brothy consistency and bright citrusy notes that hint at warm, sunny days. Using leftover shredded chicken makes it a slam-dunk.
If you like more heat, add an extra serrano. If you prefer less, only use half of a serrano pepper. Blue corn tortilla chips, as shown here 'cause they're cute, provide a nice colorful crunch, but any kind of tortilla chips will work.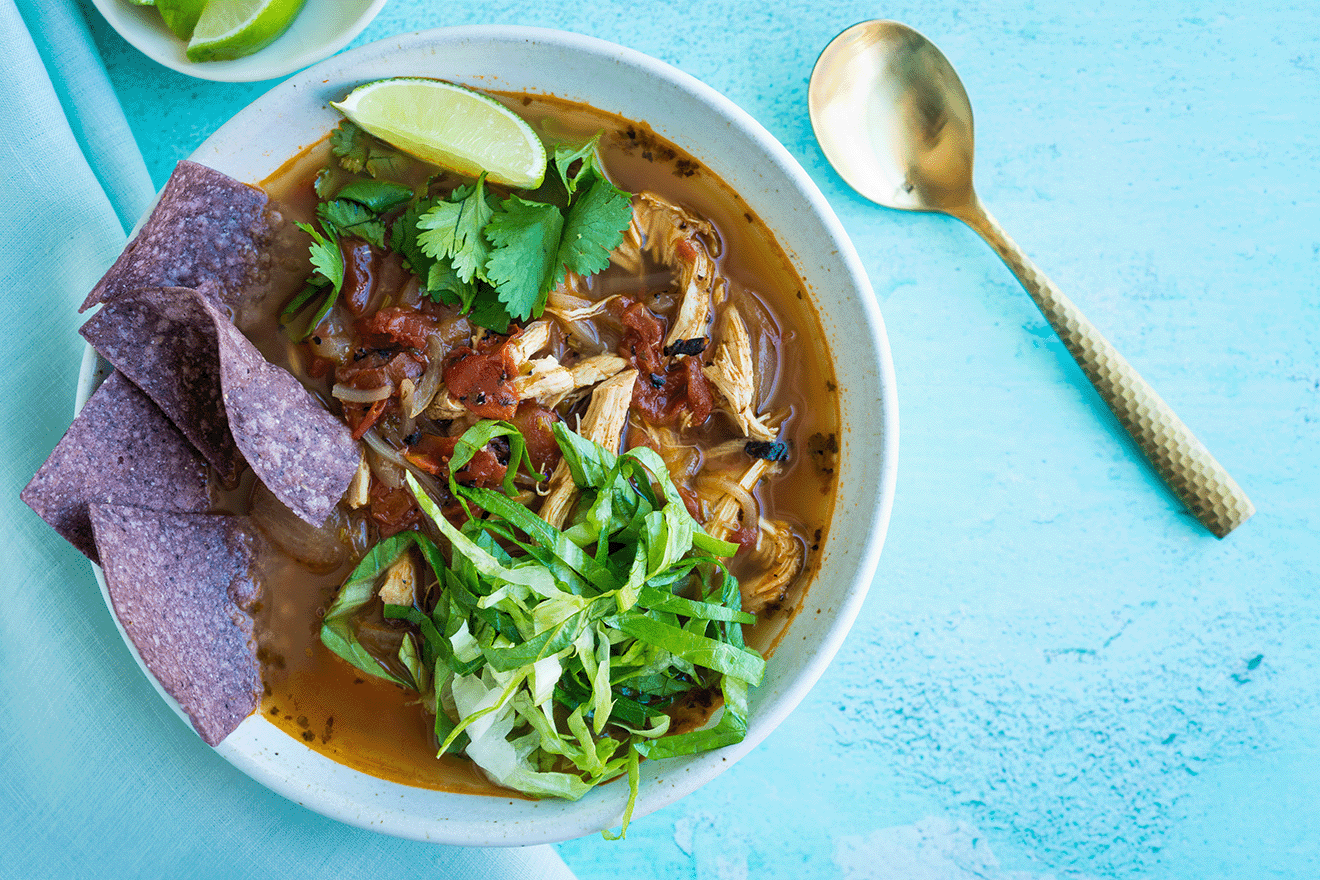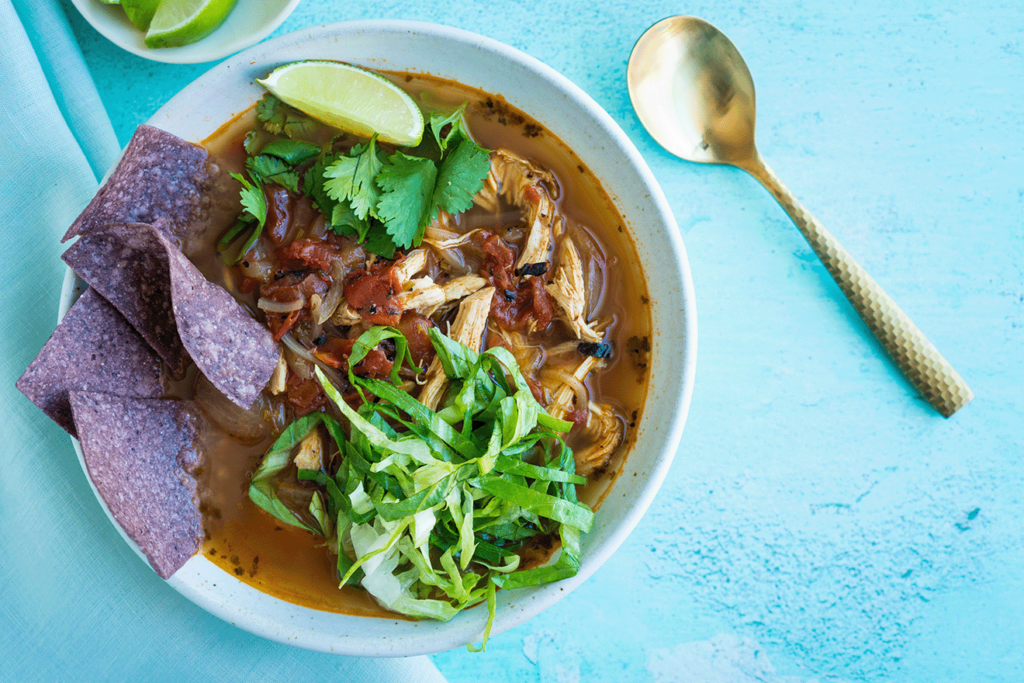 1 onion
4 cloves garlic
1 serrano pepper
1 red grapefruit
3 limes, divided
1/2 bunch cilantro
2 tablespoons extra virgin olive oil
sea salt and freshly ground black pepper, to taste
1 teaspoon dried oregano
1/2 teaspoon ground cumin
1/4 teaspoon ground allspice
1/4 teaspoon ground cinnamon
1 can diced tomatoes (14.5 ounces)
1 quart low-sodium chicken stock
3 cups shredded chooked chicken
10 romaine lettuce leaves
tortilla chips (for serving)
Halve and thinly slice the onion. Mince the garlic. Stem and finely chop the serrano. Juice the grapefruit to equal 6 tablespoons, and juice 2 limes. Mince the cilantro stems, and roughly chop the leaves, and set aside separately.
Heat oil in a large saucepan over medium-high. Add the onion, a generous pinch of salt and a grinding of pepper. Sauté 7 minutes, or until golden and tender. Stir in the garlic, serrano, cilantro stems, oregano, cumin, allspice and cinnamon. Sauté 1 minute. Stir in the tomatoes and their juices. Stir in the stock. Bring to a boil, scraping the bottom of the pan to loosen any browned bits. Cover, reduce heat to low, and simmer for 20 minutes.
Stack the lettuce leaves, roll them up like a cigar, and thinly slice.
After the stock has finished simmering, stir in the chicken. Simmer 5 minutes, or until the chicken is heated through. Remove from heat, and stir in the grapefruit and lime juices.
Ladle soup into 4 bowls. Serve garnished with shredded lettuce, tortilla chips, cilantro leaves and remaining lime cut into wedges.
Serves 4