This super simple summer salsa is super versatile too–and a great way to get the most out of the gorgeous stone fruit of the season. Try it spooned over grilled fish (I love it over halibut or salmon!), chicken or pork chops.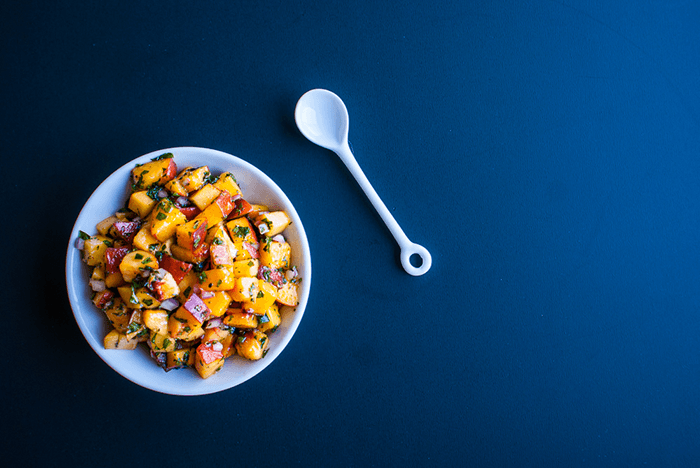 1 tablespoon honey
2 cups stone fruit (I like to use nectarines and plums), cut into a 1/4-inch dice
1/4 cup finely diced red onion
2 tablespoons basil, minced
2 tablespoons white wine vinegar
1 tablespoon extra-virgin olive oil
1 serrano chile, minced
Sea salt and freshly ground pepper, to taste
Heat honey in a small saucepan until it becomes liquid.
Mix together stone fruit, onion, basil, vinegar, oil and chile with salt and pepper to taste.
Serves 4