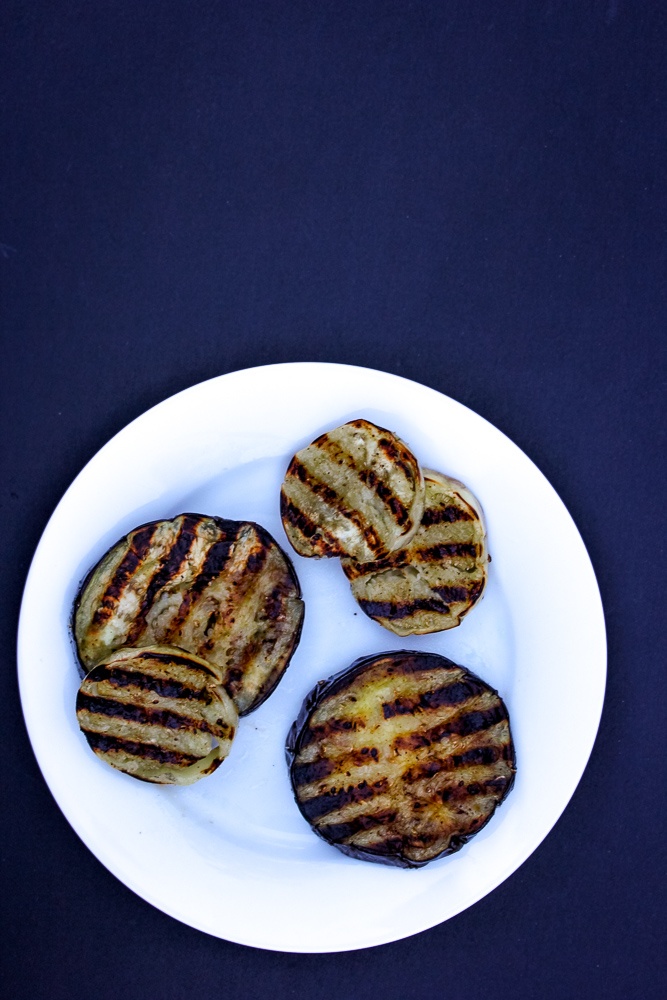 2 pounds Italian globe eggplants, cut into 1/2-inch slices
1/4 cup extra virgin olive oil
sea salt and freshly ground black pepper, to taste
Preheat grill to medium-high.
In a large bowl, toss the eggplant slices with the oil, salt and pepper. Grill for 5-8 minutes, flipping once or twice, until browned and super-tender. Transfer back to the bowl.
Serves 4