This simple side dish adds Asian flair to any meal. These sugar snaps are delicious hot out of the pan or at room temperature for lunch the next day. Mirin is a sweet wine made from glutinous rice that's a staple of Japanese cooking. You can find it in Asian markets and many supermarkets. Or you can substitute 1/3 cup white wine (or dry vermouth) plus 1 teaspoon sugar.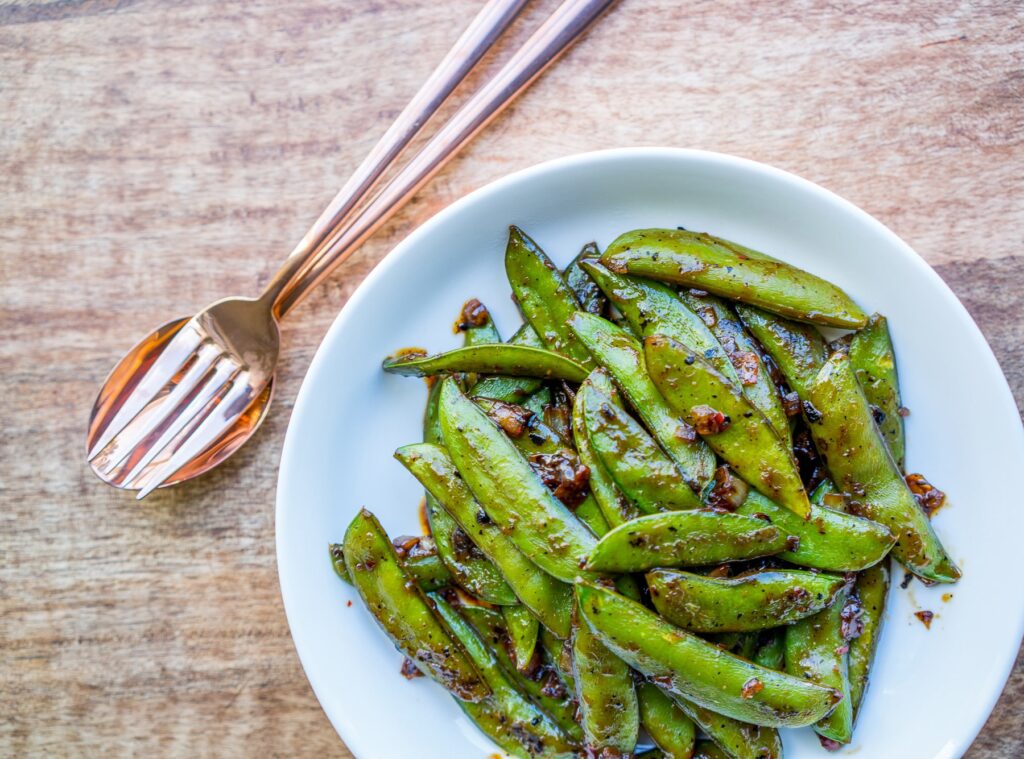 2 tablespoons low-sodium soy sauce
1 tablespoon white miso paste
1 teaspoon chili garlic sauce (like Sriracha)
1/2 onion, diced (about 1/2 cup)
3 cloves garlic, thinly sliced
1 pound sugar snap peas, trimmed
sea salt and freshly ground black pepper, to taste
Combine the first 4 ingredients in a small bowl. Set aside.
Heat a large skillet over high heat, and swirl in oil. Add onion and garlic, and stir ­fry 1 minute. Add sugar snap peas, tossing well. Stir ­fry 2-3 minutes, until the peas are seared in places but not yet tender. Pour in mirin and scrape up any bits stuck to the bottom of the pan. Cook a minute or so, until liquid has almost completely evaporated.
Stir in soy sauce mixture, and cook 1­-2 minutes, stirring and flipping the peas frequently, until the sauce has thickened slightly and lightly coats the peas.
Serves 4