This crunchy, creamy, flavorful salad comes together in minutes with any sort of cooked chicken. Great for a nourishing weeknight meal!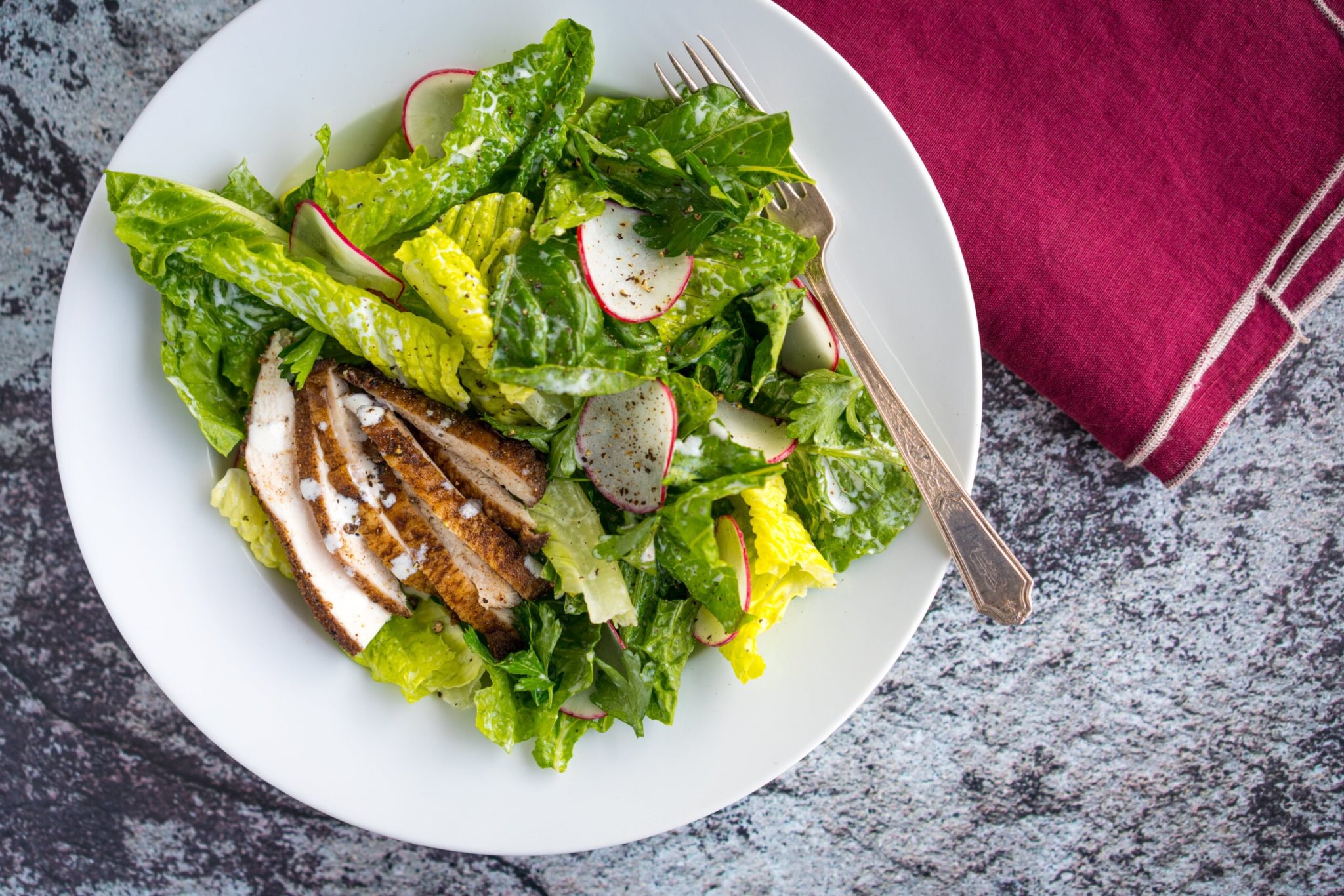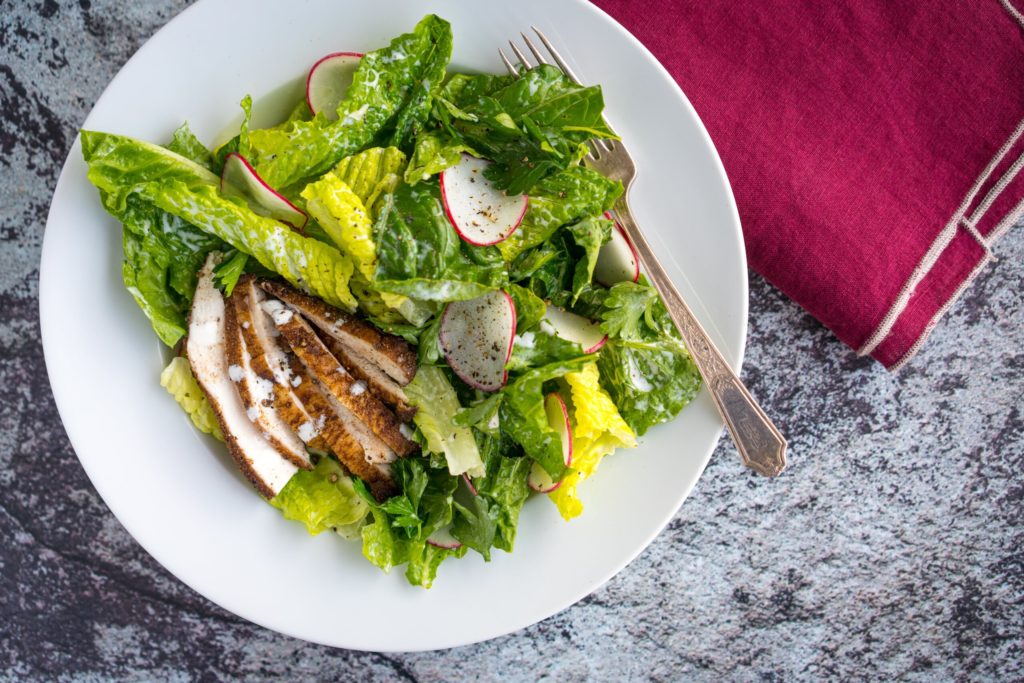 1/3 cup low-fat buttermilk, well-shaken
1-1/2 tablespoons sour cream (or plain yogurt)
1-1/2 tablespoons mayonnaise
1-1/2 tablespoons apple cider vinegar
1 teaspoon extra virgin olive oil
1 clove garlic, grated
1 ounce blue cheese, crumbled
sea salt and freshly ground black pepper, to taste
1 head romaine lettuce, torn into bite-size pieces
1 cup flat-leaf parsley, leaves
2 radishes, thinly sliced
1 cup cooked chicken, pulled off the bone (Leftovers of Simplest Roast Chicken or Roast Chicken Thighs with Citrus would both work great!)
Combine the first 8 ingredients (buttermilk through salt and pepper) in a jar and shake to combine.
Combine lettuce, parsley and radishes in a large bowl, tossing to combine. Drizzle with about half the dressing, and toss to combine.
Distribute evenly among 4 plates or bowls. Garnish evenly with chicken, and serve with remaining dressing.
Serves 4