Quinoa is such a versatile grain—terrific on its own, beside just about anything. It also plays well stirred into salads. If you have a spice mix on hand that you like, feel free to use that in lieu of the spices.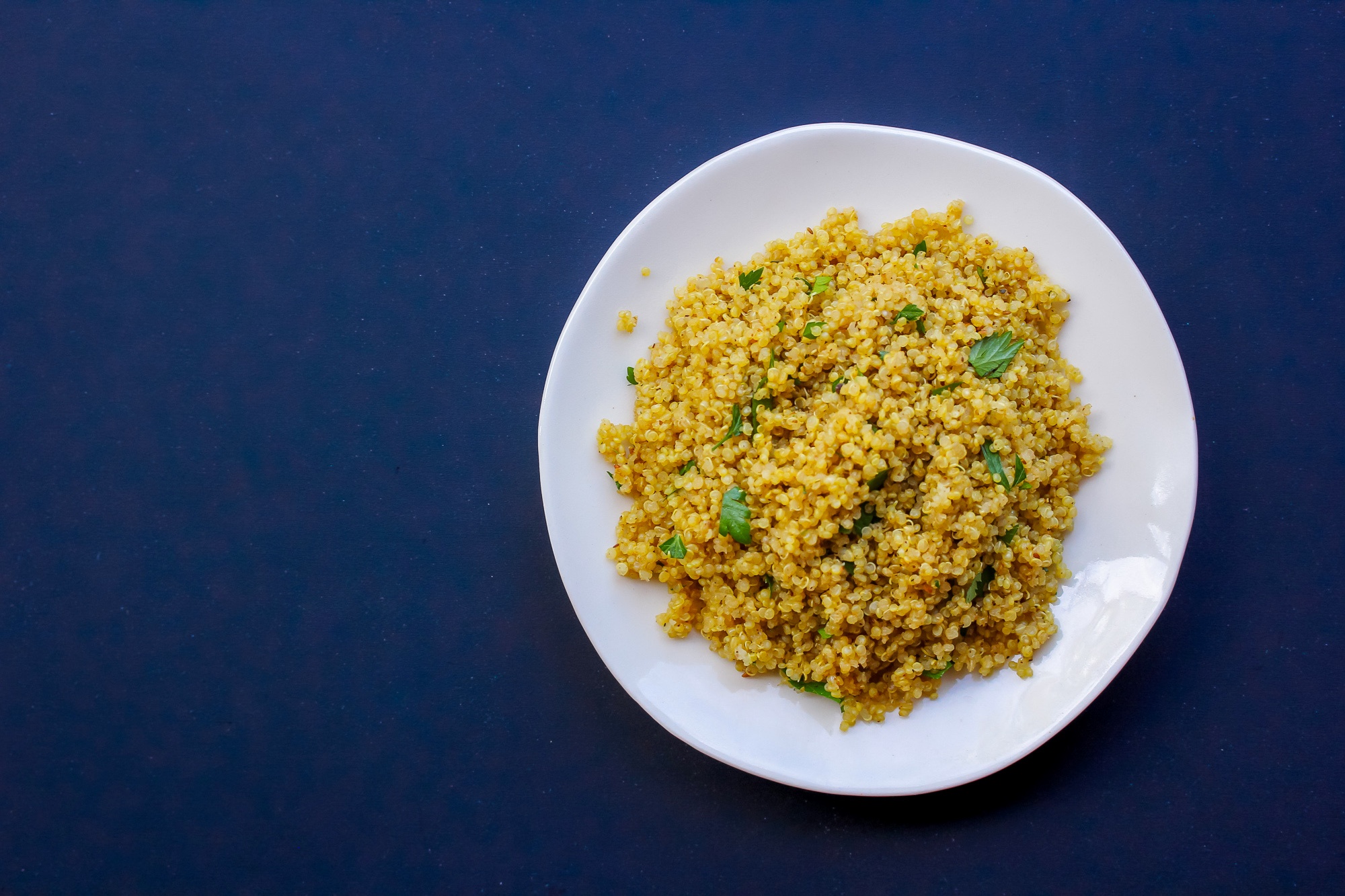 1 teaspoon extra virgin olive oil
½ cup onion, minced
1 teaspoon ground cumin
1 teaspoon hot paprika
½ teaspoon ground turmeric
1 cup chicken or vegetable stock
½ cup water
1 cup quinoa, rinsed
sea salt and freshly ground black pepper
2 tablespoons parsley
Heat olive oil in a medium pot over medium heat. Add onion and sauté 3-4 minutes, until onion begins to color. Stir in cumin, paprika and turmeric. Pour in stock and water and add quinoa to pot with salt and pepper. Bring to a boil. Stir, reduce heat to low, cover and simmer for 10 minutes.
Makes 3 cups