This is one of my all-time favorite dinners. And when you have leftover Roasted Butternut Squash and Shallot on-hand, it comes together quickly. Brushing the tortillas with oil and baking them in the oven mimics the crispy texture of traditional deep-fried tostada shells, but with a lot less fat and mess.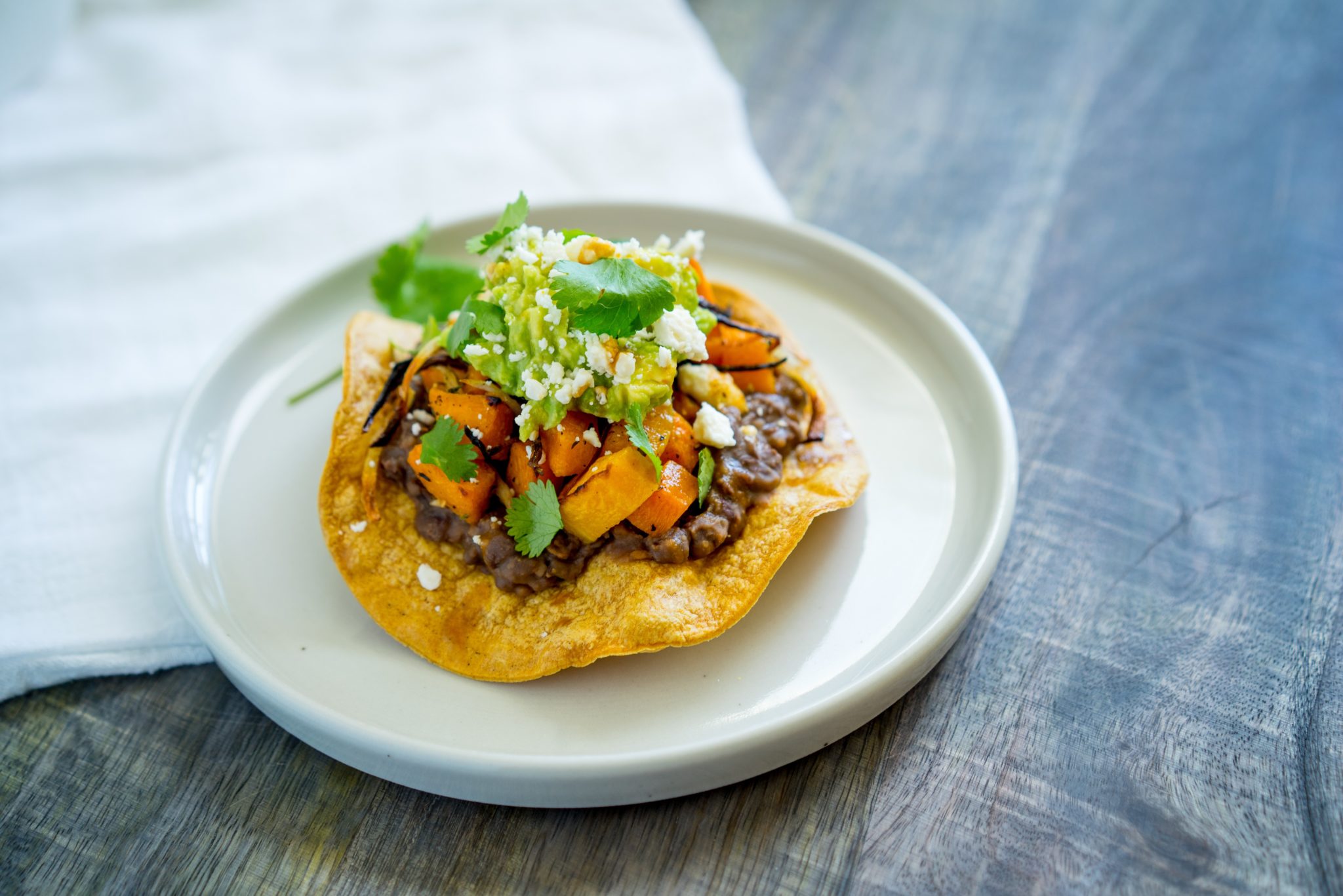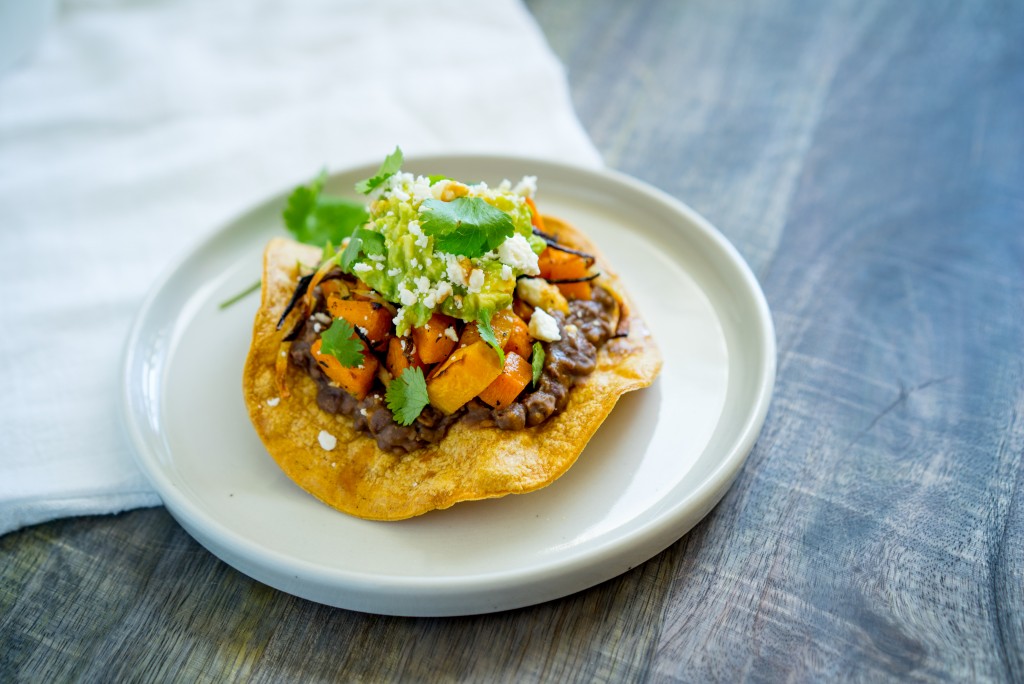 4 corn tortillas
extra virgin olive oil
1/2 recipe Roasted Butternut Squash with Shallots (1-1/2 cups)
1 can black beans (15 ounces)
1/2 teaspoon ground cumin
1/2 teaspoon chipotle chile powder
sea salt and freshly ground black pepper, to taste
1 avocado
1 lime
hot sauce
1 ounce Mexican cotija cheese (optional)
cilantro, chopped (for garnish)
Preheat oven to 400°F.
Brush tortillas with oil, and sprinkle lightly with salt. Place tortillas in a single layer directly on the oven rack. Bake 10-12 minutes, or until crisp. They may curl a bit as they bake, and that's just fine.
While tortillas bake, reheat the squash in a small saucepan over medium heat for 5 minutes, or until hot. Scrape into a bowl, and cover to keep warm.
Drain the beans, reserving the liquid in the can. Place the beans, and about 2 tablespoons of the liquid, in the same saucepan you used to reheat the squash. Bring to a simmer over medium heat. Stir in cumin, chipotle chile powder, salt and pepper. Mash with a potato masher until the mixture is roughly the consistency of refried beans, adding more bean liquid as needed to make the beans luscious, but not soupy.
Place avocado in small bowl, and coarsely mash it with a fork. Cut the lime in half. Squeeze half the lime over the avocado. Sprinkle with salt and a few drops of hot sauce, and stir to combine. Cut the remaining half of the lime into quarters.
Lay the baked tortillas on a work surface. Top evenly with black bean mixture, then squash. Dollop with the avocado mixture, and sprinkle evenly with cotija cheese. Garnish with cilantro, and serve with lime wedges and hot sauce.
Serves 4
Prep time: 15 minutes
Cook time: 15 minutes