I created this eggplant dip for a class I'm teaching at Rancho La Puerta spa in Tecate, Mexico, to take advantage of all the gorgeous vegetables in their organic gardens. It's a spin on one of my favorites from Greece—melinzansalata — and makes a tasty summer appetizer.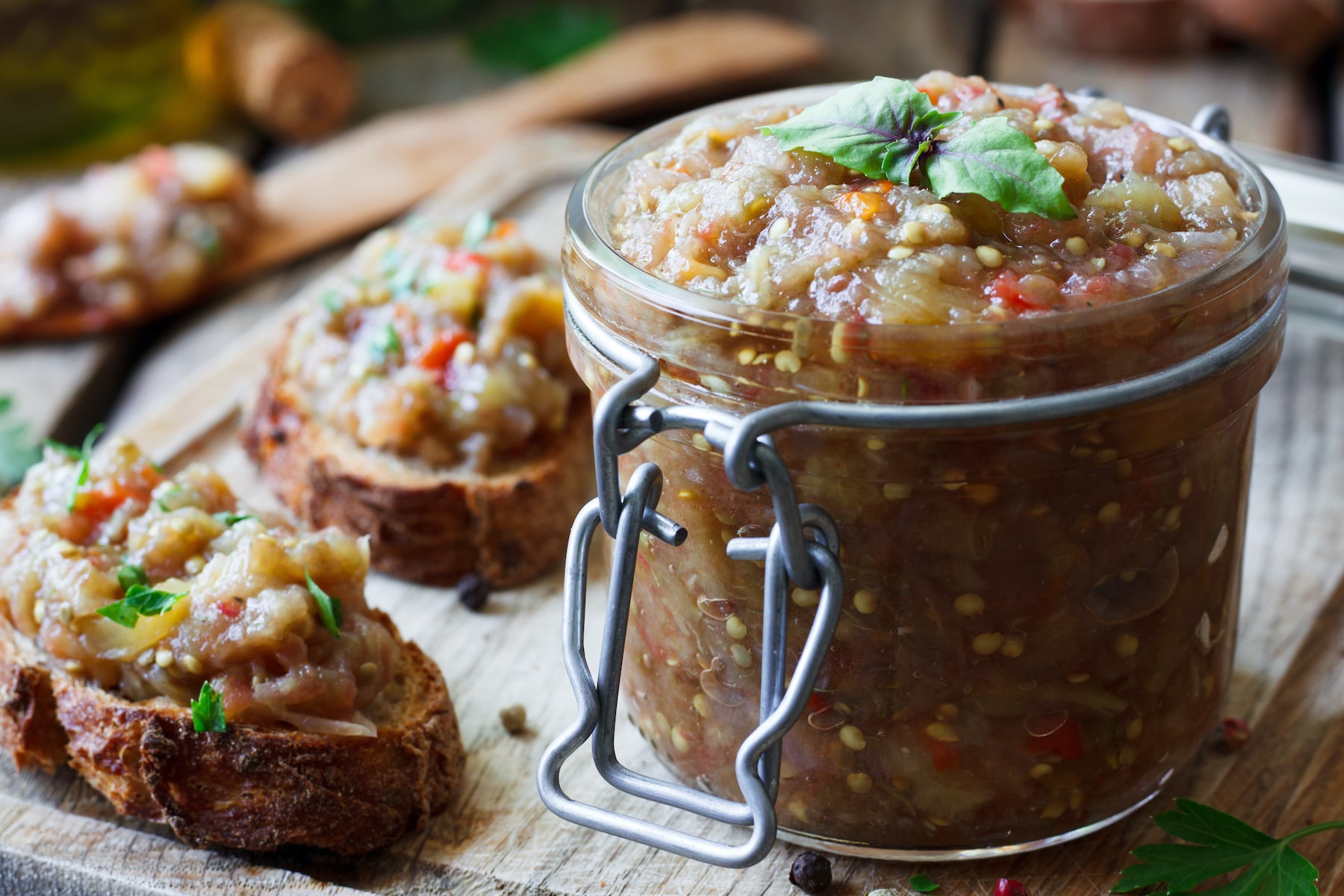 2 pounds eggplant
1 red bell pepper
2 tablespoons cilantro, finely chopped
2 tablespoons cider vinegar
4 cloves garlic, grated
3 teaspoons extra-virgin olive oil
1 teaspoon kosher salt
1 teaspoon ground cumin
1 teaspoon chile powder
1/2 lemon, juiced
Heat grill to medium-high. Place pepper and eggplant on grates. Roast pepper for 12-15 minutes, turning frequently, until charred on all sides. Remove from grill and place in a paper bag. Roast eggplant for 45 minutes to 1 hour, turning occasionally, until charred and tender to the touch. Remove eggplant from grill and let cool a bit.
Remove skin, stem and seeds from pepper and mince. Place minced pepper in a bowl. When eggplant is cool enough to handle, split in two lengthwise and scrape flesh off the skin and onto a cutting board (if there is an abundance of seeds, leave them behind). Mince eggplant and add to the pepper.
Add cilantro and remaining ingredients to the bowl and mix well to combine. Let sit for 30 minutes before serving.
Notes
Prep Time: 45 minutes (includes standing time) Cook Time: 45 minutes to 1 hour
Serves 4