These quinoa cakes are crispy and flavorful and delightful as a light meal on their own, or as an innovative appetizer. Serve them with our Curry Dipping Sauce.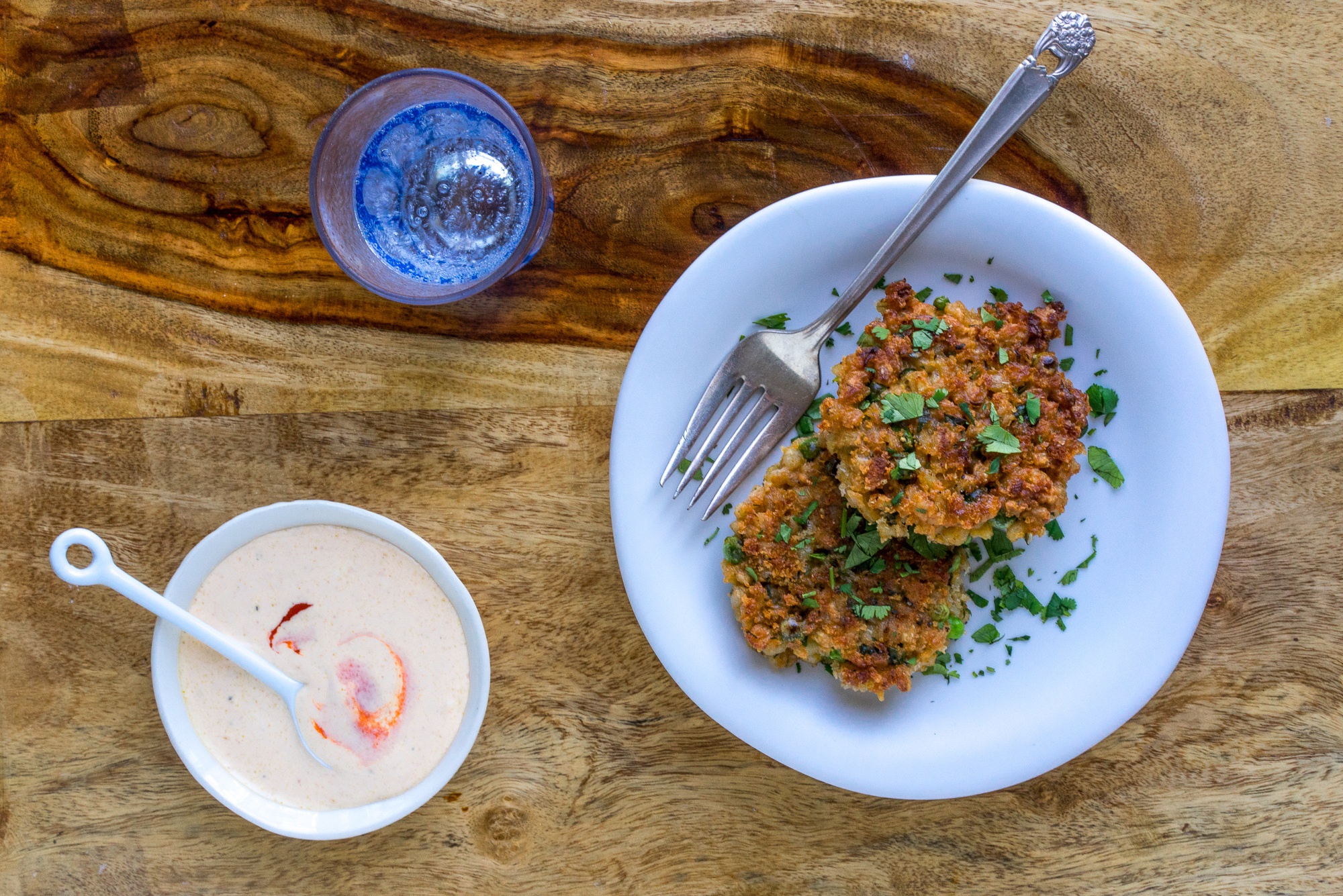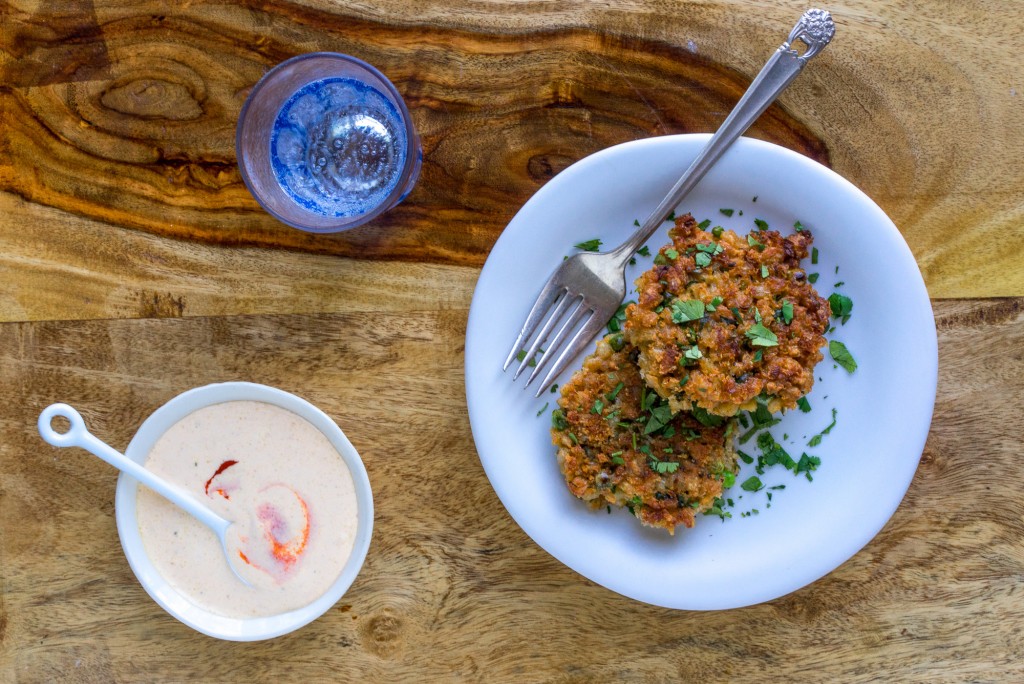 1/2 cup quinoa, rinsed and drained
1/2 cup water
1/2 cup reduced-sodium chicken broth
1 egg, beaten
1/2 cup peas, (if frozen, thawed)
2 tablespoons shredded onion
2 cloves garlic, grated
1/4 cup whole wheat flour
1 tablespoon cornstarch, dissolved in 1 tablespoon water
2 tablespoons buttermilk
1 teaspoon red curry paste
1/2 teaspoon powdered ginger
Sea salt and freshly ground pepper, to taste
3 tablespoons canola oil, divided
Combine quinoa, water and broth in small saucepan, and bring to a boil. Cover, reduce heat, and simmer 15 minutes. Fluff with a fork.
In a medium mixing bowl, combine quinoa with remaining ingredients (except oil).
Heat 2 tablespoons oil in a large, nonstick pan over medium-high heat. Drop 8 generous 2-tablespoon scoops of the quinoa mixture into the pan, flattening into a pancake shape with a spatula or spoon. Cook until browned on bottom, about 1-2 minutes. Carefully flip and cook another 1-2 minutes.
Add remaining tablespoon of oil to the pan and bring up to heat. Repeat with remaining quinoa cake batter.
Makes 16 pancakes