This Thanksgiving, Mom requested butternut squash soup and grilled cheese. I made enough to freeze for easy meals in December, and I'm glad I did … this soup may be simple, but it's gooood.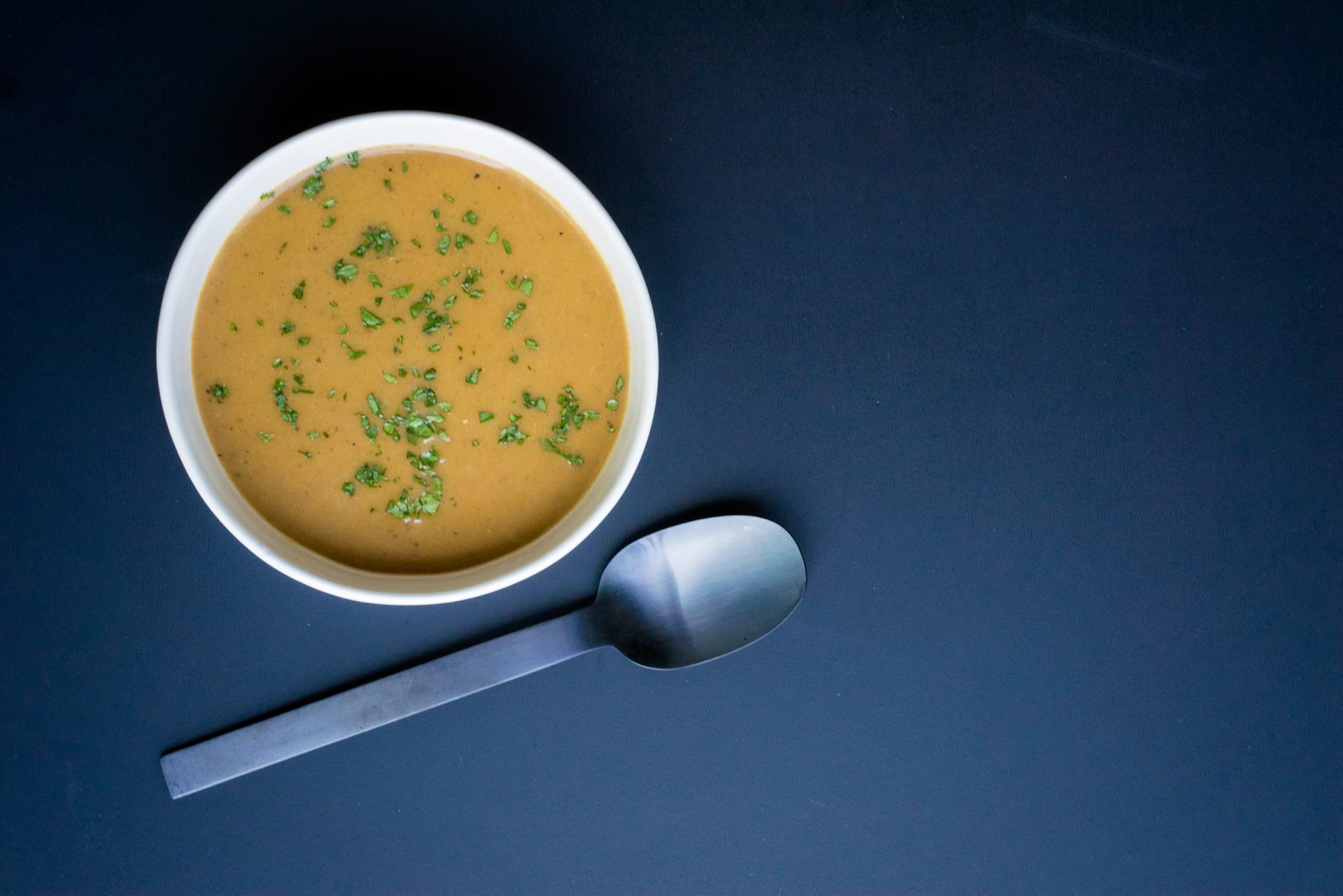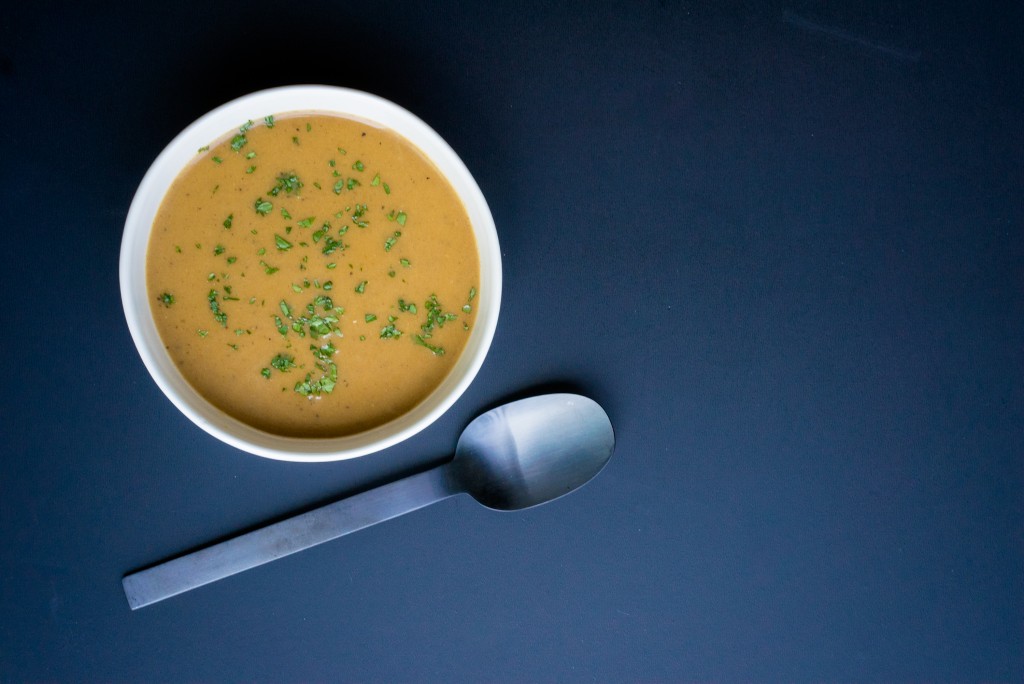 2 tablespoons extra-virgin olive oil
2 medium onions, sliced
3 thyme sprigs
Sea salt and freshly ground pepper, to taste
4 cups peeled and (1-inch) cubed butternut squas
1 cup peeled and (1-inch) cubed sweet potato
8 cups vegetable, chicken or turkey stock
1 tablespoon pumpkin pie spice
1 teaspoon chipotle chile powder
2 tablespoons heavy cream
Heat olive oil in an extra-large pot over medium-high heat. Add onions, thyme and a pinch of salt and pepper. Saute for 10 minutes, until pliable and starting to brown. Lower heat to medium, and add squash and sweet potato. Season with another pinch of salt and pepper, tossing to combine. Continue to cook for 20 minutes, tossing occasionally, until squash is softened and slightly caramelized.
Pour in stock, add spices, and blend until completely smooth using an immersion blender (or in batches in a regular blender or food processor). Taste to adjust seasoning (if you feel it needs more spice or salt, add it now). Bring soup up to a gentle simmer and stir in cream just before serving.
Serves 8-10