Letting the bok choy get nice and browned in some places–what the Chinese call "the breath of the wok"–adds a smoky savoriness to the fast, stir-fried side dish.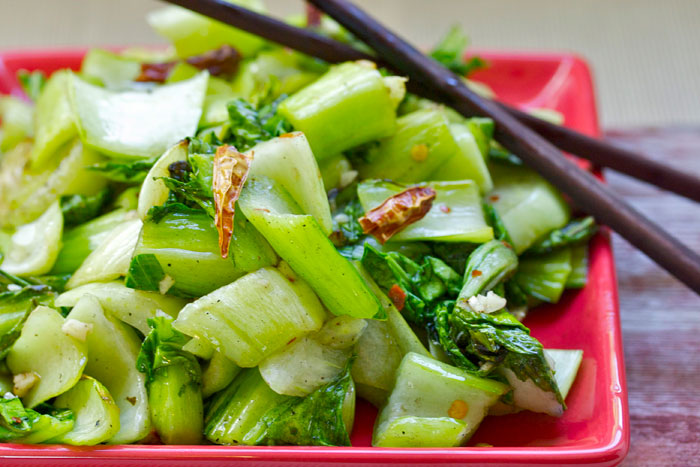 1 pound baby bok choy
1 tablespoon sesame oil
½ teaspoon chile flakes
2 cloves garlic, minced
Sea salt and freshly ground black pepper, to taste
Trim bottoms off of bok choy and cut leaves crosswise into 3/4-inch slices. Fill a large bowl with cold water. Swish the bok choy around in the bowl to remove any grit, then transfer the bok choy to a salad spinner and spin dry.
Wipe the bowl out and whisk together sesame oil, chile flakes, garlic, salt and pepper. Toss bok choy with dressing.
Heat a wok or large skillet over high heat. Saute bok choy for 10 minutes, tossing fairly frequently with tongs, until tender. Transfer back to bowl and toss with any remaining dressing.
Serves 4