This recipe comes from my friend Megan, and I think of her every time I make it. Chard is a relatively tender winter green that we think of as a quick-cooking option—and it often is. But giving it more time in the pan over lower heat turns it silky and delicious, while a splash of fish sauce adds earthy heft. Just put it on a back burner, and let it do its thing, while you get the rest of dinner ready.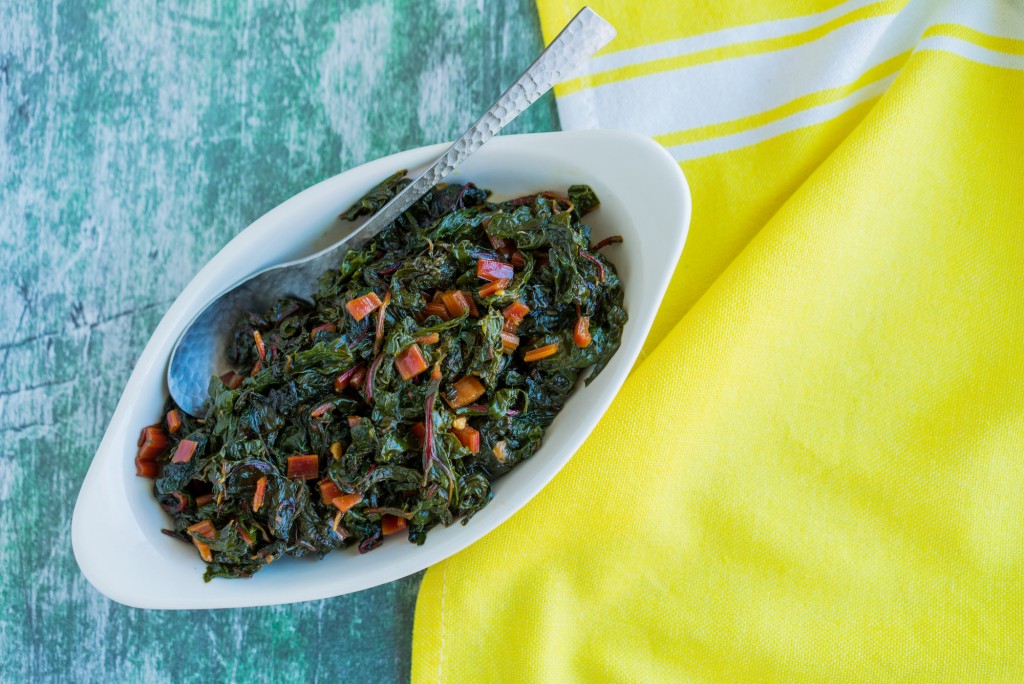 1 pound Swiss chard
1 tablespoon coconut oil
3 cloves garlic, thinly sliced
2 tablespoons water
1 tablespoon fish sauce (or soy sauce)
2 teaspoons coconut sugar
freshly ground black pepper, to taste
Zip chard leaves from stems, rinsing and spinning the leaves dry in a salad spinner. Tear leaves into 2-inch-pieces. Rinse, dry and dice the stems.
Heat the oil in a Dutch oven over medium-low heat. Add the garlic. Cook 1-2­ minutes, or until garlic starts to turn golden. Add chard leaves and stems, a handful at a time, adding more as they wilt down. Stir in water, fish sauce, coconut sugar and a grinding of pepper. Cover, and cook over low heat 25 minutes, or until chard is silky and very tender. Uncover, increase heat to medium-high, and cook 2-3 minutes, or until most of the moisture evaporates.
Serves 4
Prep time: 15 minutes
Cook time: 30 minutes