Roasting napa cabbage is a super-simple simple way to prepare this vegetable. You can find delicate napa cabbage at many supermarkets and any Asian market, and can sub Savoy cabbage if you can't find napa.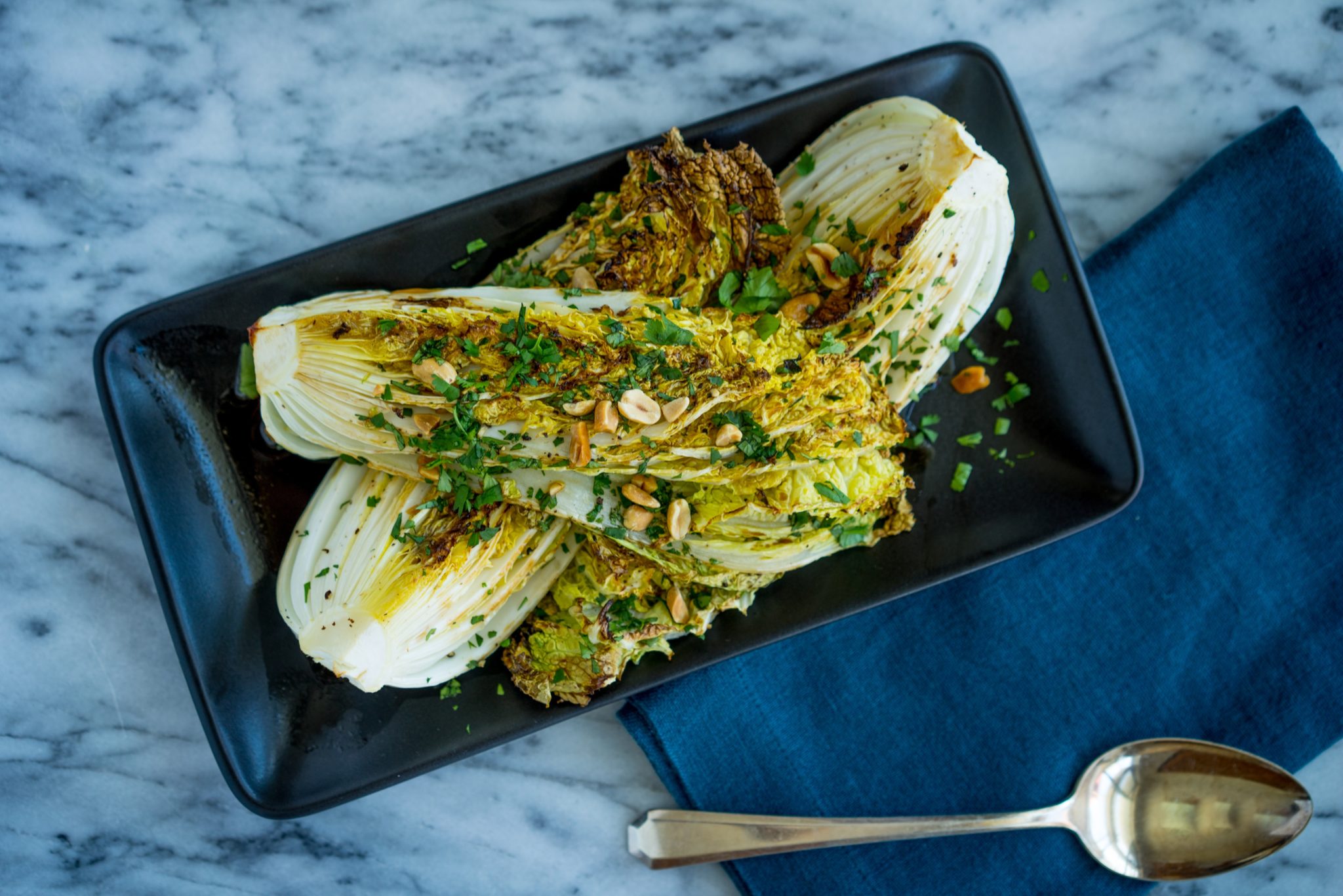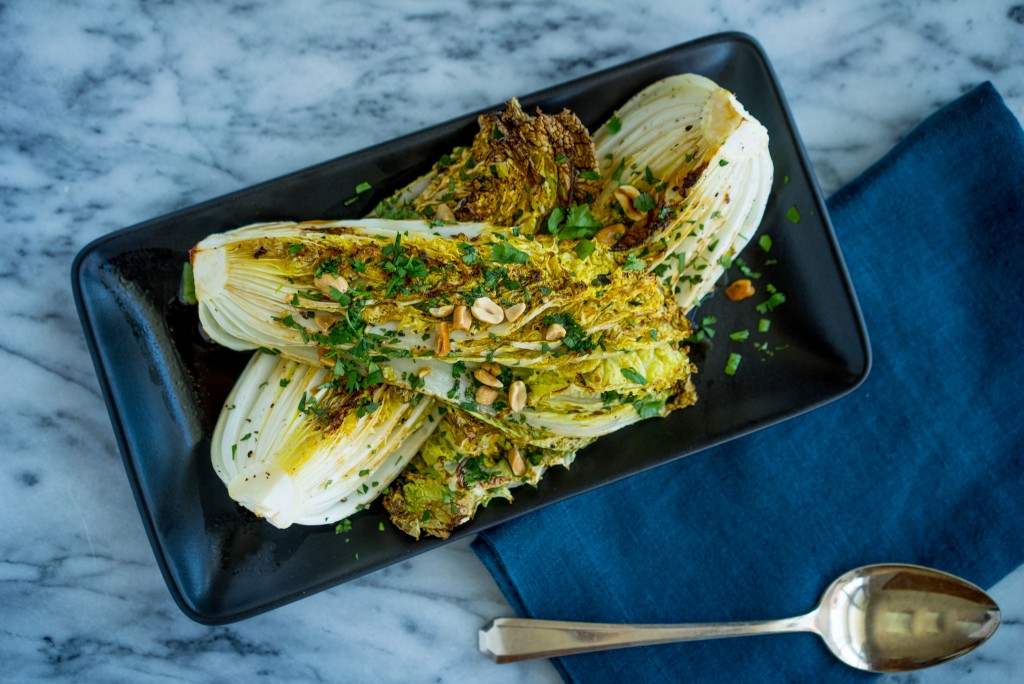 1 head napa cabbage (about 1 pound)
2 tablespoons sesame oil
sea salt and freshly ground black pepper, to taste
2 tablespoons tamari (or soy sauce)
1 tablespoon dry-roasted peanuts, toasted and coarsely chopped
2 tablespoons cilantro, chopped
Preheat oven to 450°F.
Cut the cabbage lengthwise into quarters, and place it on a rimmed baking sheet. Drizzle with oil, using your hands to rub it all over the cabbage. Sprinkle with salt and pepper.
Roast 10-12 minutes, turning halfway through, until the base of the cabbage is tender when pierced with the top of a sharp knife. Drizzle with tamari, and serve garnished with peanuts and cilantro.
Serves 4
Prep time: 5 minutes
Cook time: 12 minutes