This roasted beet recipe is the real deal. "Roasting" beets often calls for wrapping them in foil, baking them until tender and then peeling them. That's a fine method, but it really steams the beets rather than roasts them. In this recipe, you'll peel them  first, toss them with oil and vinegar, and roast them at high heat so they caramelize. Serve them warm as a side dish (they're delicious with salmon or Arctic char) or cold to augment a tossed green salad. We call for baby beets, but any size or variety will work beautifully in this recipe.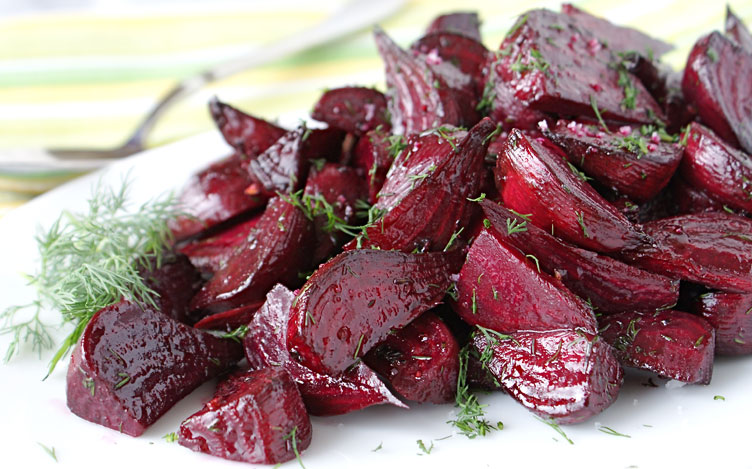 12 baby beets, peeled and cut into 1/4-inch wedges
1 tablespoon olive oil
1 teaspoon Champagne or white wine vinegar
Sea salt
Coarsely ground black pepper
1 teaspoon minced fresh dill
Preheat oven to 400 degrees F.
Toss beets with oil, vinegar, salt and pepper. Spread in an even layer on a parchment- or foil-lined baking sheet. Bake at 400 F for 25 minutes or until tender, stirring after 15 minutes. Sprinkle with dill.
Serves 4
Love beets? Try these recipes: