I love the convenience of pre-ground spices, but for this dish it's worth it to toast whole spices for a minute or so and grind them yourself (it'll take you less than a minute with a mortar and pestle, and easy clean-up). Your mouth will start watering before the dish is even on the table. Feel free to use whatever beets you like best, or a pretty assortment of all kinds of colors.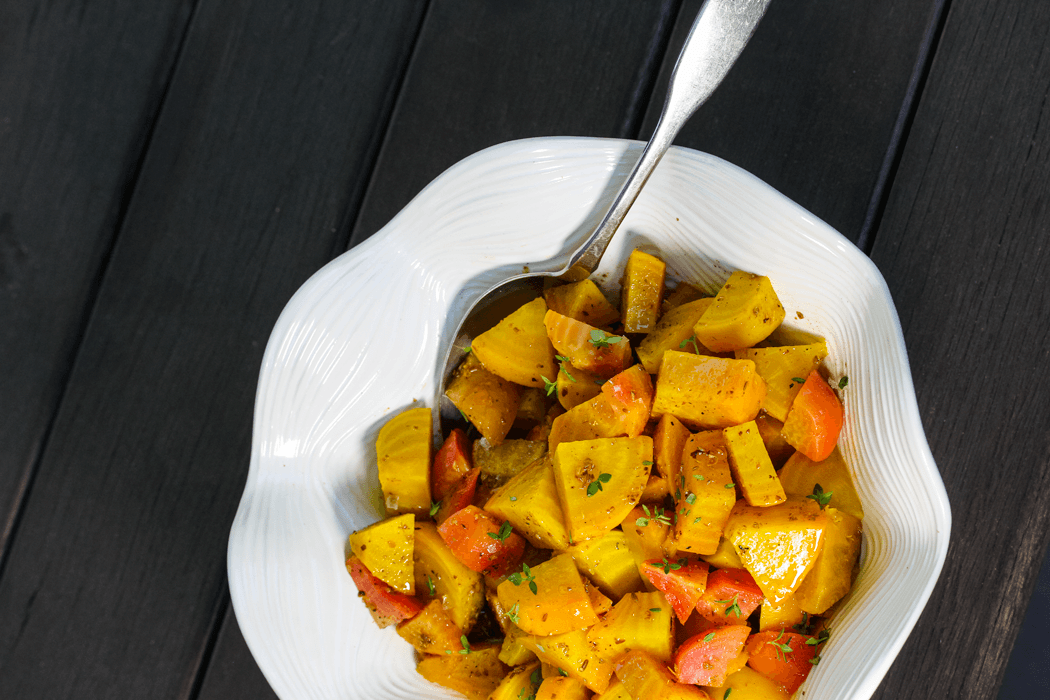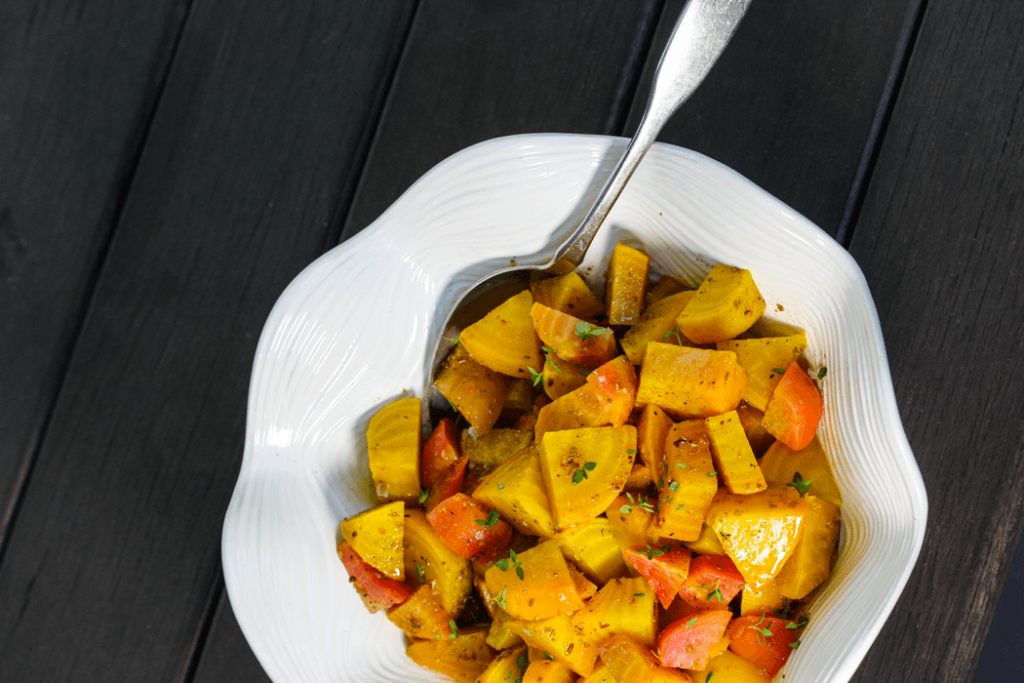 1 pound beets, greens removed
¼ teaspoon cumin seeds
¼ teaspoon coriander seeds
sea salt and freshly ground black pepper, to taste
3 tablespoons white wine vinegar
2 tablespoons extra virgin olive oil
Preheat oven to 400°F.
Place beets in a small roasting pan. Fill with ½ inch water, and cover tightly with foil.
Roast 30-60 minutes, depending on the size, or until you can slip a sharp knife through the center of a beet easily. Remove from oven and let stand until cool enough to handle.
Toast cumin and coriander in a small sauté pan over medium heat for 1 minute or until fragrant. Transfer seeds to a mortar and pestle, and grind to a powder. Add salt and pepper. Whisk in vinegar and oil.
Peel beets. Cut into ½-inch cubes (or wedges if beets are small) and place in a medium bowl. Add dressing, tossing to coat. Can be served cool or at room temperature.
Serves 4