This entrée salad makes a generous amount, and that's okay, because leftovers hold up nicely for lunch another day.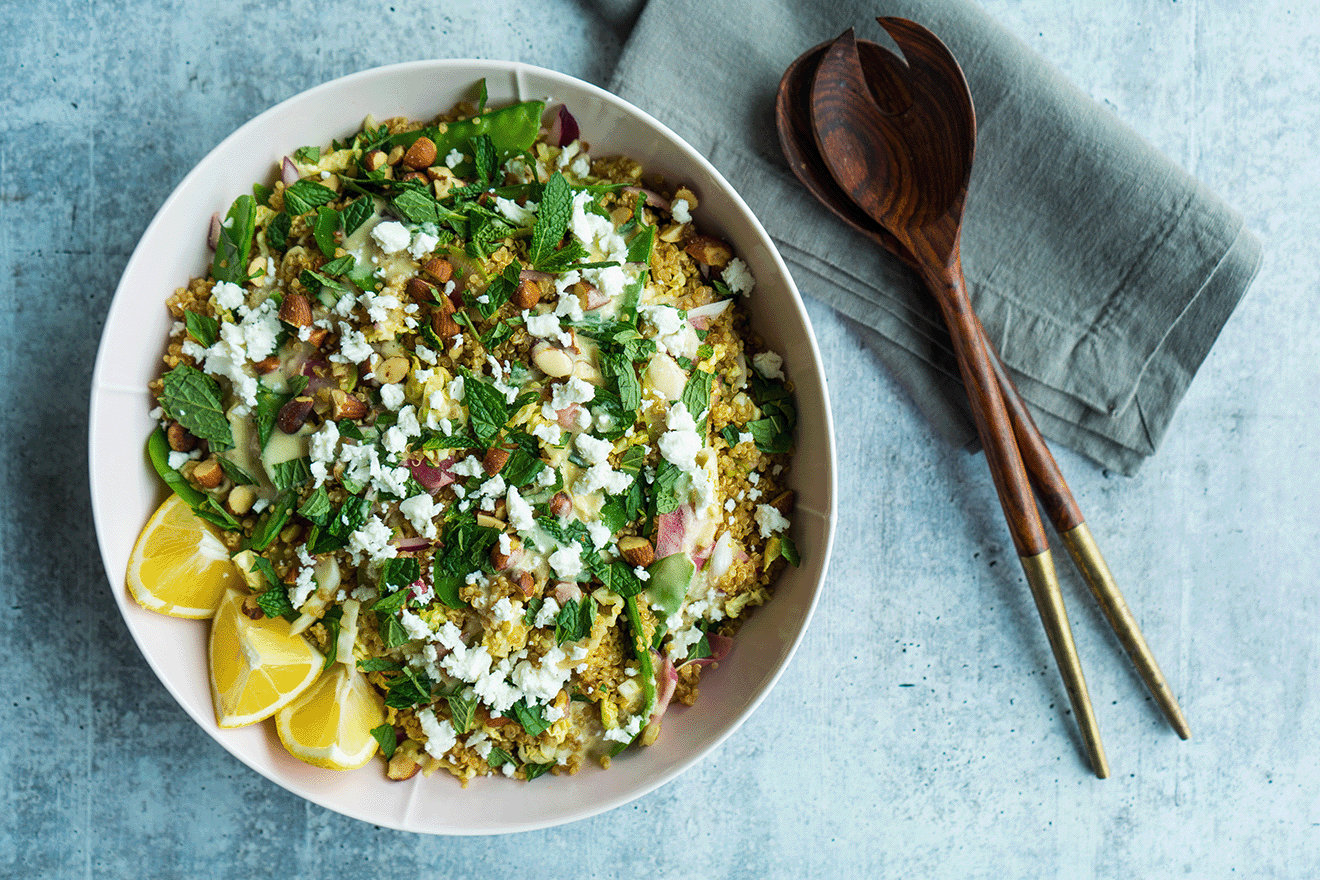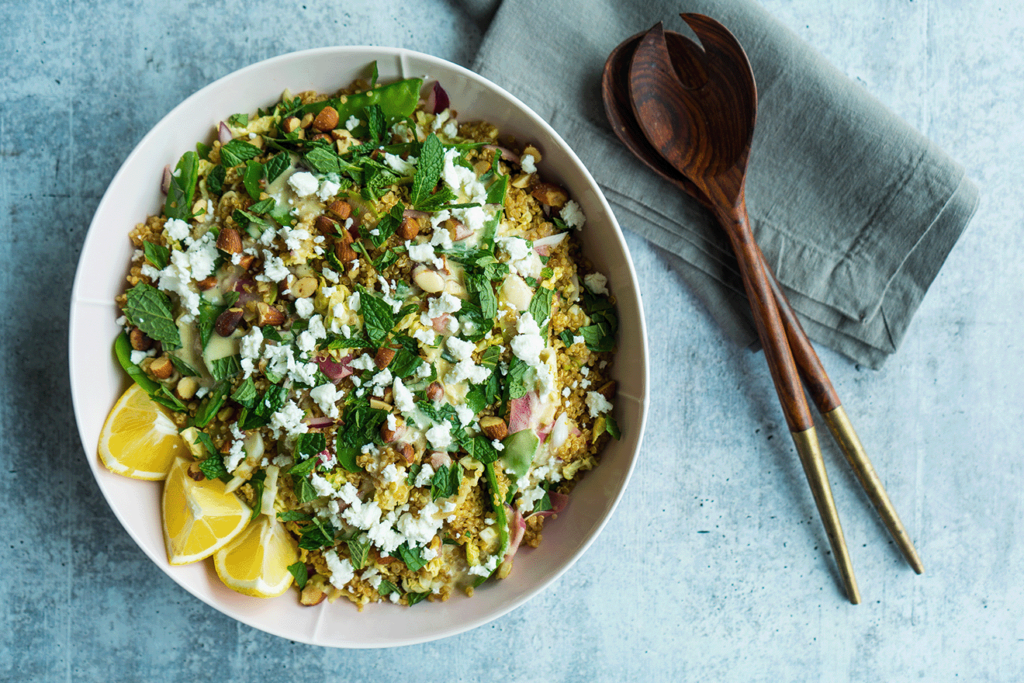 1/2 recipe Snow Peas with Lemon Browned Butter
2 radishes (any variety)
1/2 red onion
1/2 head Savoy cabbage
2 lemons
sea salt and freshly ground black pepper, to taste
1-1/2 cups low-sodium vegetable stock (or Awesome Veggie Broth)
1 cup quinoa, rinsed and drained (any variety)
2 tablespoons tahini
2 tablespoons extra virgin olive oil
1 tablespoon water
2 cloves garlic, grated
1/4 cup smoked almonds, chopped
2 ounces feta cheese, crumbled
1/4 cup fresh mint, chopped
Pull snow peas from the fridge and let them come to room temperature while prepping the rest of the recipe.
Slice the radishes and onion very thinly. (If you're using a larger variety, such as watermelon radishes, halve or quarter the slices.) Place in a large bowl. Thinly slice the cabbage, and add it to the bowl. Add juice of ½ lemon and a generous pinch of salt. Use your hands to toss, rubbing the salt and juice into the vegetables. Set aside.
Combine stock, quinoa, salt and pepper in a medium saucepan. Bring to a boil. Cover, reduce heat, and simmer 15 minutes. Remove from heat, and let stand 10 minutes, covered. Fluff with a fork.
While the quinoa cooks, whisk juice of 1 lemon, tahini, oil, water, garlic, salt and pepper in a small bowl.
When the quinoa is ready, add it to the bowl, along with the snap peas, tossing to combine. Transfer to a serving bowl or platter, or divide among 4 plates or shallow bowls. Drizzle with dressing. Sprinkle with almonds, feta and mint. Serve with remaining ½ lemon cut into wedges.
Serves 4