Amaranth is a gluten-free grain with an inherently gelatinous quality that makes it a good substitute for polenta in this simple side dish. It's delicious with just about anything, from poultry to grilled shrimp to our luscious Short Rib and Cremini Ragu. You can change up this basic recipe in any number of ways: experiment with different cheeses and herbs, stir in sun-dried tomatoes, sauteed spinach or peas…use whatever goodies you have on hand!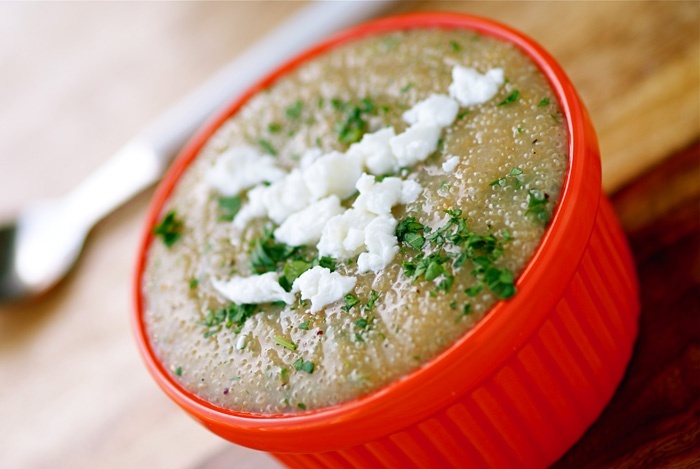 3 cups chicken stock OR vegetable broth (our Mushroom Stock is a great choice here)
1 cup amaranth
1/4 cup grated pecorino Romano cheese
2 tablespoons finely chopped flat-leaf parsley, plus extra for garnish
Sea salt and black pepper, to taste
2 tablespoons crumbled goat cheese
Bring stock to a boil in a medium saucepan. Gradually whisk in amaranth. Reduce heat, cover, and simmer 25 minutes or until the amaranth is tender, stirring occasionally. Stir in pecorino Romano and 2 tablespoons parsley. Season to taste with salt and pepper. Sprinkle with goat cheese. Serve garnished with additional parsley.
Makes 4-6