Spiralizing beets creates a gorgeous pile of raw vegetables — and it's a nice way to use big, end-of-winter vegetables. If you don't have a spiralizer, you can grate the veggies. Any variety of beet works just fine. As an added benefit, you can use the marinating liquid as a speedy salad dressing.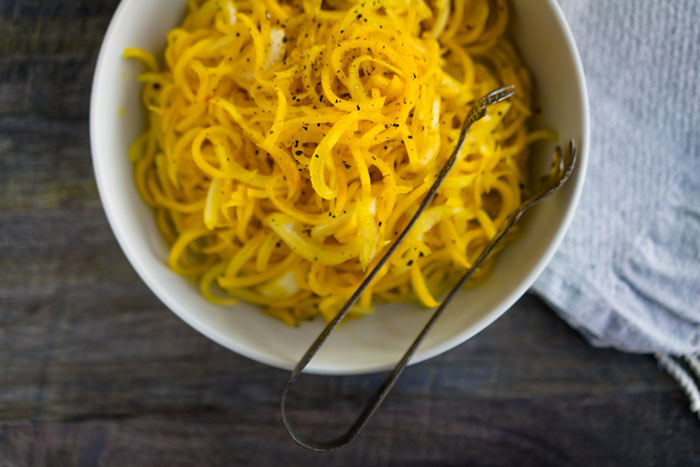 1 orange
2 tablespoons extra virgin olive oil
1 tablespoon white wine vinegar
sea salt and freshly ground black pepper, to taste
1 pound beets (golden, red or candy stripe)
1/2 onion, thinly sliced
Zest the orange to equal 1 teaspoon. Juice the orange and set aside 2 tablespoons. (Reserve remaining juice for another use.) Whisk together juice, oil, vinegar, salt and pepper in a medium bowl.
Peel and spiralize (or grate) the beets. Add beets and onion to bowl, tossing to combine. Let stand 30 minutes, tossing occasionally.
Serves 4
More Ways with Beets: