We've assembled our best Thanksgiving dinner advice here to take the "frazzle" out of your feast. For 2 full-color e-books (including one for stress free "other" meals); a 5-step Surthrival Guide; hands-on daily checklists and more, get our Holiday Surthrival Kit!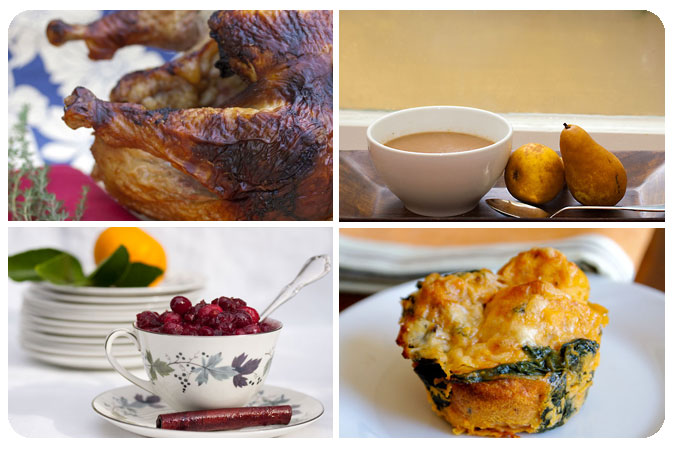 Before the Feast
Test Your Leaveners — Before you start baking, run your baking soda and baking powders through these simple tests so your desserts won't fall flat.
Make-Ahead Thanksgiving Desserts – Five delicious, seasonal options that you can make at least two to three days ahead and savor throughout the holidays.
All About Heritage Turkeys — What they are, why you'd want one, how they're different and how to cook them.
Talking Turkey — A decoder for all the terms out there, from "fresh" to "natural" to "free-range" to "kosher" to help you decide what's right for you.
Why Brine? — A primer on brining for a succulent bird.
What to Serve with the Thanksgiving Bird — Expert advice from Jill Hough on pairing wine with the Thanksgiving meal.
During the Feast
Slow Down and Savor the Feast — These three tips will help ground you in the 'thanks' and 'giving' part of the holiday meal.
After the Feast
Love Those Leftovers! — Five ways to make the most of the extras. Plus another bonus three.