This no-crust quiche is a quickie you can bust out on busy nights … especially easy when you have leftover cooked asparagus (or any other vegetable for that matter). It really focuses on the vegetables with just enough custard to hold it all together (very "nourishing!"). Leftovers are a treat reheated for breakfast or lunch another day.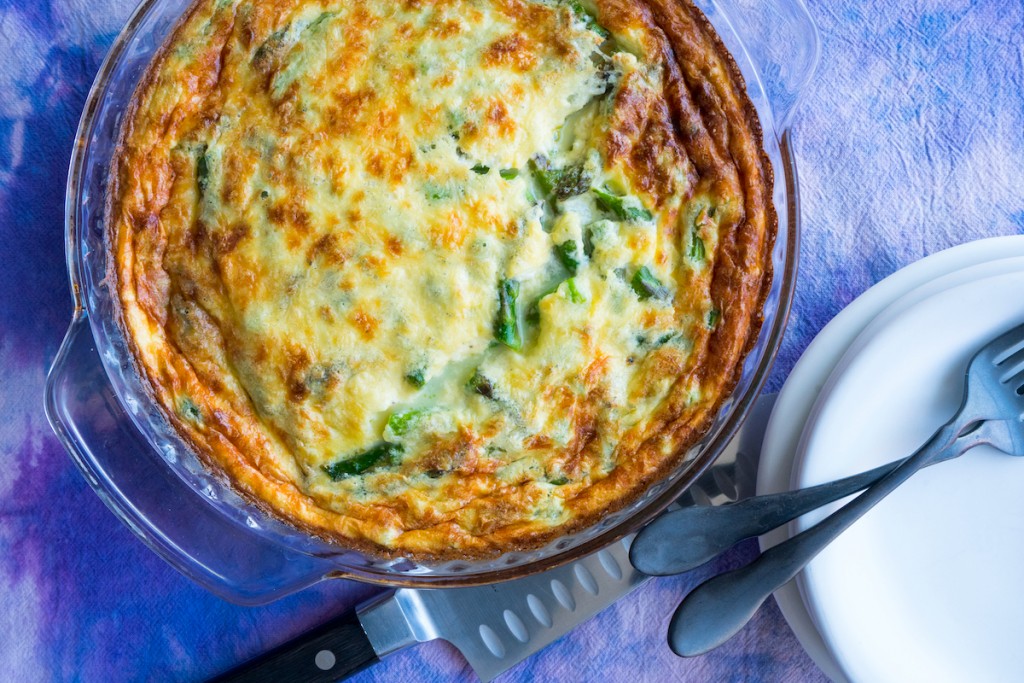 1 recipe Slow-Cooked Asparagus with Balsamic Reduction (or two cups of any leftover cooked vegetables cut into bite-sized pieces)
cooking spray
1/2 cup milk
1/2 cup cottage cheese
4 large eggs
sea salt and freshly ground black pepper, to taste
1/4 cup sharp cheddar cheese, shredded (about 1 ounce)
Preheat oven to 400°F.
Cut asparagus diagonally into 1-inch pieces. Arrange in bottom of a 9-inch pie plate well coated with cooking spray.
Combine milk, cottage cheese, eggs, salt and pepper in a blender, and pulse until smooth. Pour over asparagus in pie plate. Sprinkle with cheddar cheese. Bake 25 minutes, or until puffed, set in the center and golden brown.