This gluten free, vegetarian meatloaf has won over my entire family! My favorite part of meatloaf dinners were the meatloaf sandwiches the next day. But as I became more conscious in my eating, I opted less and less for big slices of meat on my plate. Enter lentils, veggies and buckwheat (oh my).  This loaf is so moist and meaty it's easy to forget that there's no meat! It's a lot of components, but if you plan ahead and have them on hand it comes together fairly quickly. And it's worth it. My 9-year old daughter actually requested to come home from a playdate for lunch so "she could have Mom's Meatless Meatloaf." Music to my ears!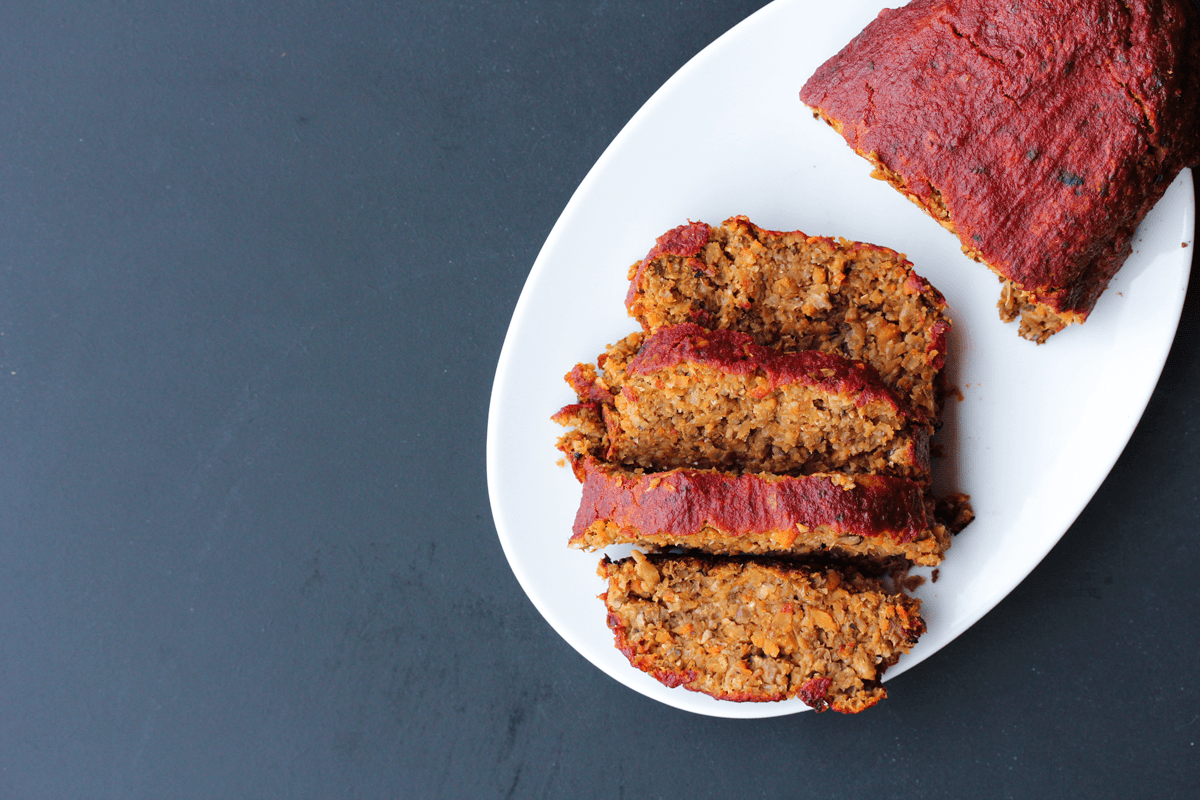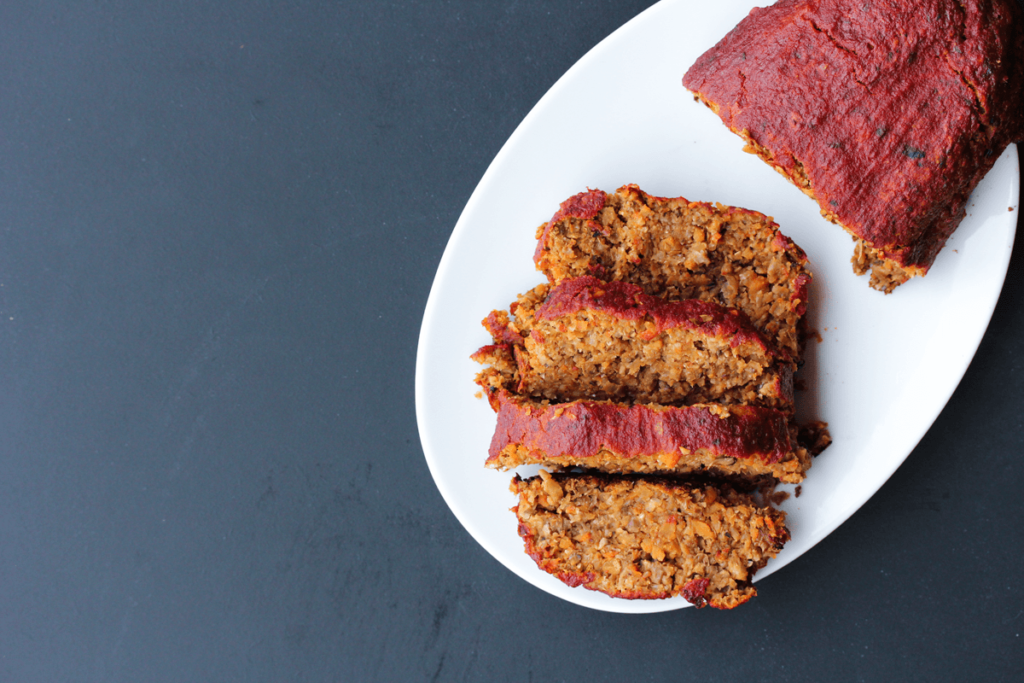 1 teaspoon butter or olive oil
¼ cup buckwheat groats
½ cup Awesome Veggie Stock (or water)
1 cup All-Purpose Lentils
1 cup Roasted Root Veggies
1 clove garlic, chopped
1 tablespoon tomato paste
1 tablespoon tamari
2 teaspoons vegetarian Worcestershire sauce OR soy sauce
sea salt
¼ cup ketchup
½ teaspoon dried mustard
1 teaspoon apple cider vinegar
Preheat oven to 375°F.
Melt the butter in a medium saucepan over medium-high heat. Add the buckwheat and stir to coat. Cook 2-3 minutes until the groats smell slightly toasty. Pour in the Awesome Veggie Stock (or water) and bring to a boil. Lower heat to low, cover and simmer for 10 minutes, until all the liquid is absorbed. Remove from heat and let sit, covered, for 5 minutes.
When buckwheat is ready, add the groats, lentils, Roasted Root Veggies, garlic, tomato paste, tamari, Worcestershire sauce and a pinch of salt to a food processor. Pulse 5-7 times, just until coarsely chopped and forming together. Turn out onto a baking sheet lined with parchment paper and shape into a roughly 4×8-inch loaf.
Stir together ketchup, dried mustard and vinegar in a small bowl. Brush the loaf with the ketchup glaze. (You'll have a good amount leftover for more glazing.)
Bake loaf for 30 minutes, brush again with glaze, and bake for another 10-15 minutes, until a toothpick inserted into the center comes out clean.
Brush loaf with remaining glaze and let the loaf rest for 5 minutes before slicing.
Serves 4-6