My friends used to think it strange when I'd invite them over for Thanksgiving . . . in April, when deadlines for food magazine November issues normally came due. But I have to admit to preferring the assignments for creative ways to use leftovers to the grand meal itself. Leftovers have an inherent challenge built into them. "Make me as inspiring as I was yesterday," they seem to say.  Once you've done the reheat and the sandwich, though, then what? Here are three ways I've learned over the years to live up to leftovers' dare: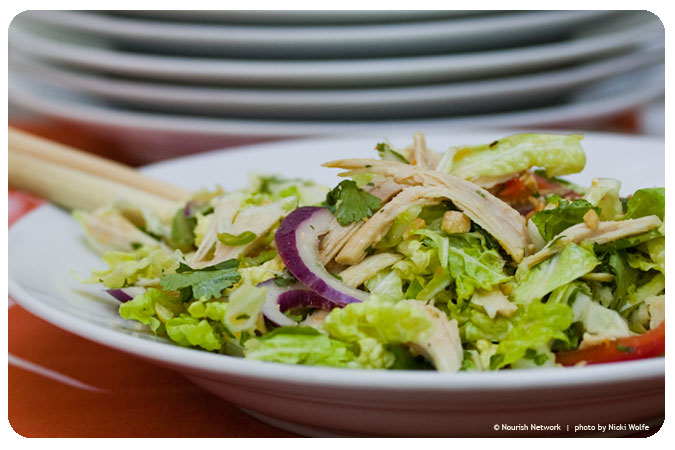 Think beyond the turkey sandwich. Sure, the turkey-cranberry sandwich is good for a day or two, but try taking entirely new directions too. Toss shredded turkey with chopped artichokes and pasta, or mound it on a baguette with herbs and pickled carrots in a spin on a Vietnamese banh mi. Mashed potatoes and stuffing are delicious formed into "cakes" and fried in a bit of olive oil as a base for sauteed greens, and sweet potatoes can be folded into a farro risotto to add a silken sweetness to the dish.
Go global. It's easy to get stuck in an all-American rut with leftover turkey, which is too bad. Turkey's slightly gamey flavor goes well with a variety of cuisines. Try sauteing turkey meat in a chile spice mix for tacos; stirring it into spinach and feta as a stuffing for a Greek pie; or mixing it with white beans and sausage and topping with breadcrumbs for an easy cassoulet.
Make it fresh. If you're a slave to reheated turkey and potato plates, try keeping your cool. Shredded turkey makes a great addition — or centerpiece — to salads of all kinds (often welcome after the big feast), and cranberries can add zing to salads both sweet and savory. The Asian Turkey Salad below, for instance, incorporates loads of fresh ingredients and bright flavors to give new life to leftover turkey.
The challenge, ultimately, is to make your leftovers as lovable as the original meal itself. If you come up with some new dishes of your own this year, comment below.