To me there's something beguiling about a bronzed grilled chicken leg, and these most certainly fill that bill. Serve with fresh, cool, creamy (easy) Romaine Slaw for a nice contrast of tastes and textures. These grilled chicken legs are stunning picnic or potluck fare. You don't have to tell anyone how easy they are to make!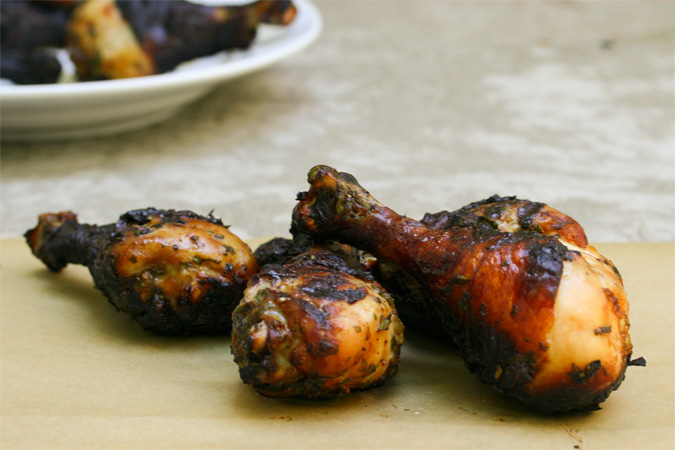 1 cup fresh herbs, finely chopped
3 tablespoons orange juice
2 tablespoons miso
2 tablespoons soy sauce
2 tablespoons honey
1 clove garlic, minced
8 chicken legs
Sea salt and freshly ground pepper, to taste
Mix first 6 ingredients together and pour over chicken legs, turning to coat well. Marinate for a day.
Heat grill to medium. Remove chicken legs, reserving marinade. Sprinkle chicken with salt and pepper.
Grill chicken for 25-30 minutes, turning frequently and basting with the reserved marinade in the last 10 minutes, until cooked all the way through to the bone.
Serves 8