Inspired by the Spanish dish of the same name, our migas combine day-old bread, leftover greens, eggs and sausage for a hearty one-pan dinner—or breakfast (but not to be confused with the Tex-Mex version using leftover tortillas or tortilla chips).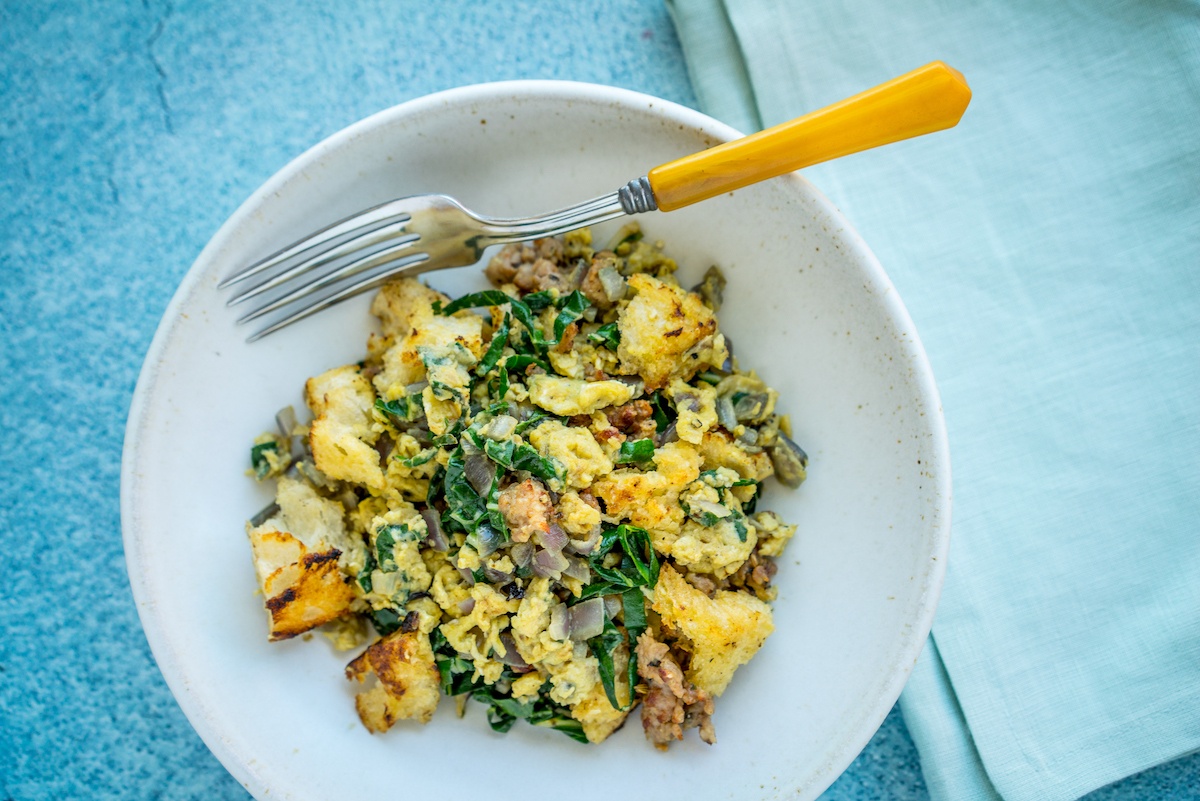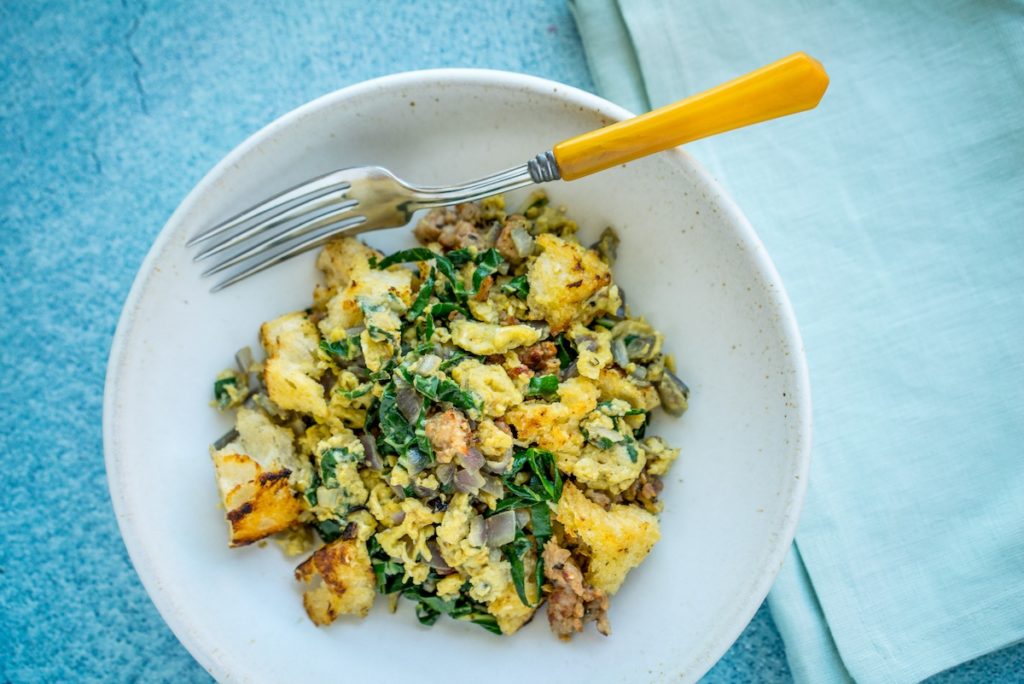 6 ounces rustic, whole grain bread
8 large eggs
sea salt and freshly ground black pepper, to taste
4 ounces Italian sausages (hot or mild)
2 tablespoons extra virgin olive oil, divided
1 onion, finely chopped
2 cloves garlic, minced
1/2 recipe Slivered Swiss Chard Salad with Garlicky Vinaigrette
Trim crust from bread and tear into ½-inch pieces. Whisk together eggs, salt and pepper. Set aside.
Remove sausage from casing, and add to a large nonstick or well-seasoned cast-iron skillet over medium heat. Cook 5 minutes, or until browned, stirring to crumble. Using a slotted spoon, transfer sausage from pan to a paper-towel-lined plate, leaving fat in pan.
Add 1 tablespoon oil to pan. Add bread, and cook 3 minutes, or until golden and crisp, stirring occasionally to brown evenly. Remove bread from pan.
Add remaining 1 tablespoon oil to pan over medium heat. Add onion, garlic, salt and pepper. Cook 2-3 minutes, or until tender, stirring frequently. Add a handful of chard, and cook 1 minute, or until wilted. Repeat with remaining chard, or until all the chard is added to the pan. Reduce heat to medium-low. Give the eggs another whisk, and add them to the pan. Cook 3 minutes, or just until the eggs have set, stirring constantly. Stir in sausage and bread. Cook another minute or so, or until the eggs are set to your liking.
Serves 4