Romaine is a lettuce that stands up well to grilling, which lends smoky heft.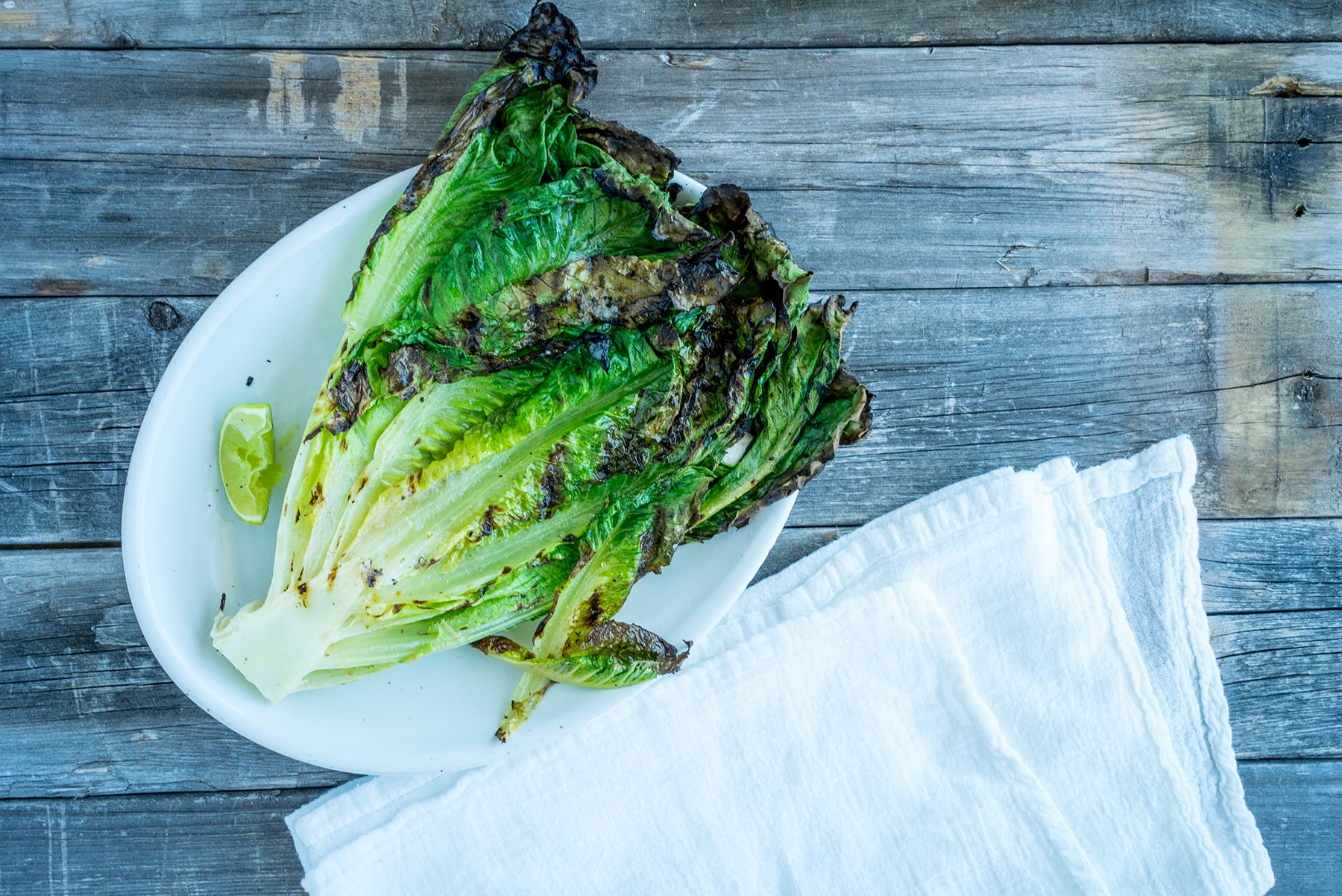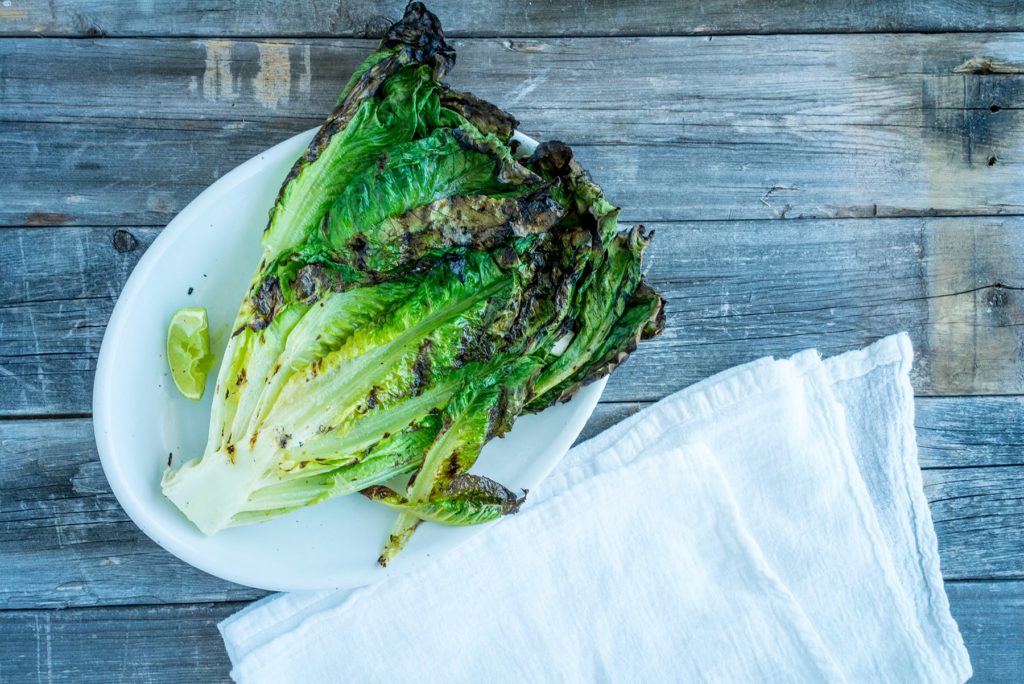 3 tablespoons extra virgin olive oil
2 limes
1 clove garlic, grated
sea salt and freshly ground black pepper, to taste
2 heads romaine lettuce (about 2 pounds)
Preheat grill to medium-high.
Whisk together oil, juice of 1 lime, garlic salt and pepper in a small bowl. Cut remaining lime into wedges. Set aside.
Halve lettuce lengthwise. Brush with dressing. Sprinkle cut side with salt. Place cut side down on grill, and cook 2-3 minutes, or until the leaves are golden-brown and charred in spots. Sprinkle with salt, and flip. Grill 2 minutes.
Transfer to a platter, and drizzle with any remaining dressing. Serve with lime wedges.
Serves 4