These beef tacos come together in less than 30 minutes, start to finish. Fire up the grill, get the rub on the steak, then pull together the radishes, which can pickle while you finish off grilling the meat. You'll have leftovers on the steak, which you can use in sandwiches and salads later in the week — or pop in the freezer for another week.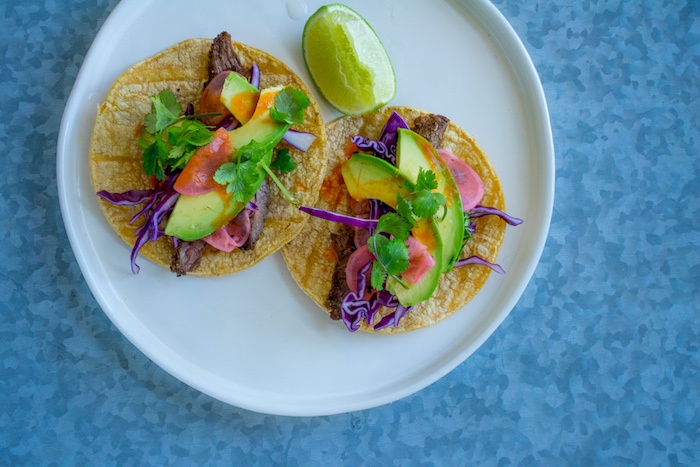 Gently reheat the steak if you're using leftovers—just enough so it's not straight-from-the-fridge cold. If you're making it for this recipe, thinly slice it across the grain.
Toast tortillas over an open flame or in a skillet, 1-2 minutes or until browned in spots. Layer tortillas evenly with steak, radishes, cabbage and avocado. Garnish with hot sauce and cilantro, as desired.
Make-Ahead Tip: Prep the rub in the morning, rub it all over the steak, wrap it in plastic wrap and pop it in the fridge until dinner time.
Serves 4
Prep time: 25 min (includes pickling time)
Cook time: 12 min