This confetti-colored ceviche definitely has Asian-leanings. In fact, I had green papaya salad mingling with ceviche in my mind when I came up with it. Ceviche is a simple, no-cook way to prepare fresh, sustainable seafood that "cooks" the scallops in acid (in this case, lime juice). For a fun, summer hors d'oeuvre, chop the vegetables into smaller pieces and serve the ceviche with tortilla chips.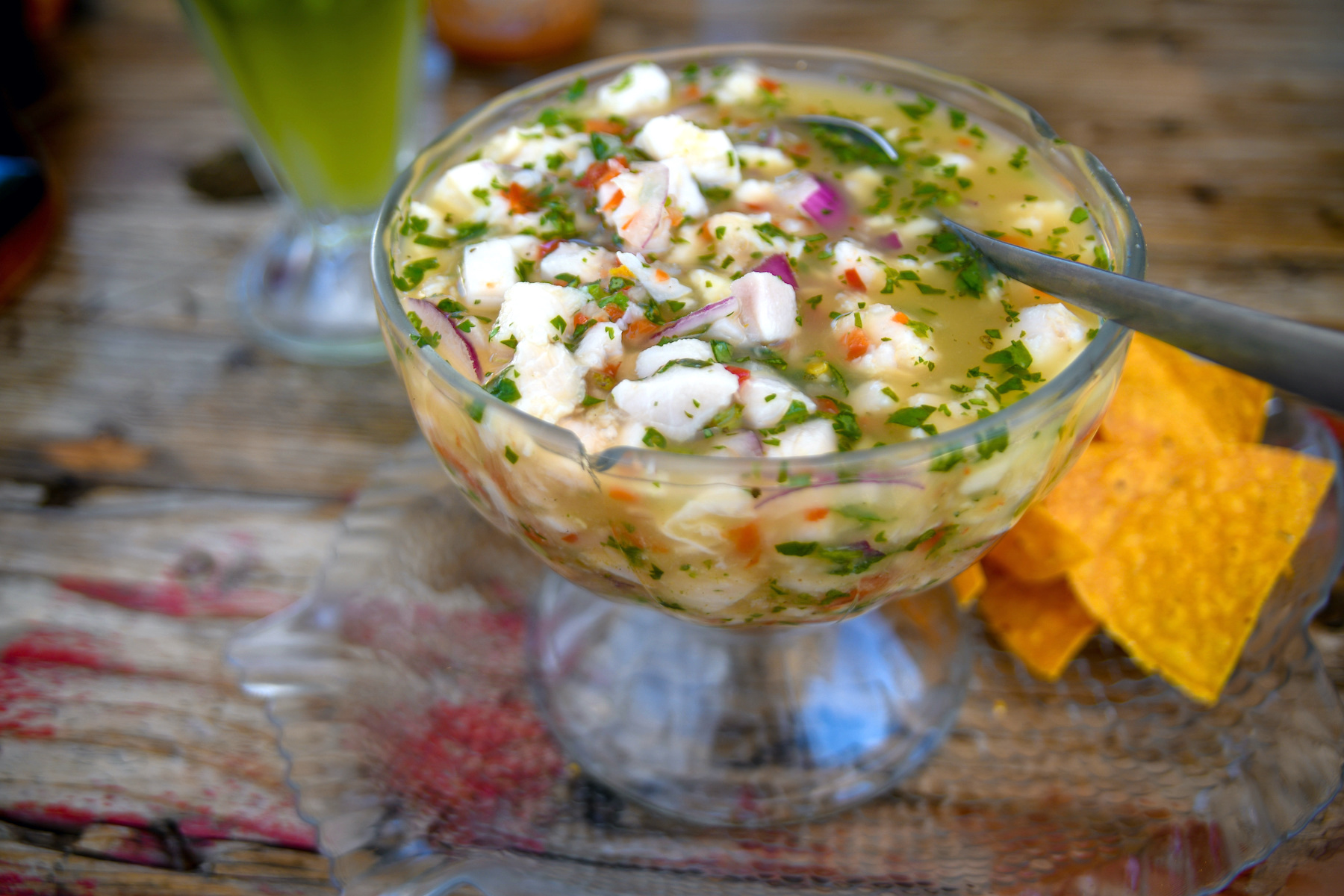 1 pound bay scallops, rinsed (or sea scallops, cut into small cubes)
1/2 teaspoon sea salt
1-1/2 cups lime juice, divided
2 tablespoons sugar
2 tablespoons fish sauce
Zest of 1 lime
1 serrano pepper, minced
1/2 pound green beans, topped and steamed until crisp-tender, transferred to a bowl of ice water and drained well, then sliced on an extreme bias into 1/4-inch lengths
1 tomato, cut into 1/2-inch cubes
1 yellow bell pepper, core and seeds removed, sliced lengthwise into thin slivers
1 shallot, very thinly sliced
1/4 cup minced cilantro
1 medium avocado, diced
Sprinkle scallops with salt and let sit for five minutes.
Whisk together 1/4 cup lime juice, sugar, fish sauce, lime zest and serrano pepper. Set aside.
Pour remaining 1-1/4 cups lime juice and 1/2 the dressing over scallops and stir to coat. Marinate, refrigerated, for 1 hour, stirring occasionally. When "cooked" through, strain off marinade.
In a salad bowl, toss together scallops with green beans, tomatoes, bell pepper, shallot, cilantro and avocado. Add reserved dressing and toss again.
Notes
Prep Time: 1 hour, 10 minutes (includes marinating time)
Serves 6