Slow-Cooked "Melted" Eggplant and Tomatoes are ideal for a saucy riff on the classic Sicilian dish, pasta alla Norma. Use any kind of short tubular pasta you like—penne is traditional, but capanelle, rigatoni or even a fun shape like chiocciole (snail-shaped, as shown here) all work well.
Ricotta salata is a salty, dry cheese that adds a nice punch to the finished dish. It's easy to double up on this dish, and freeze the extra for speedy meals later on.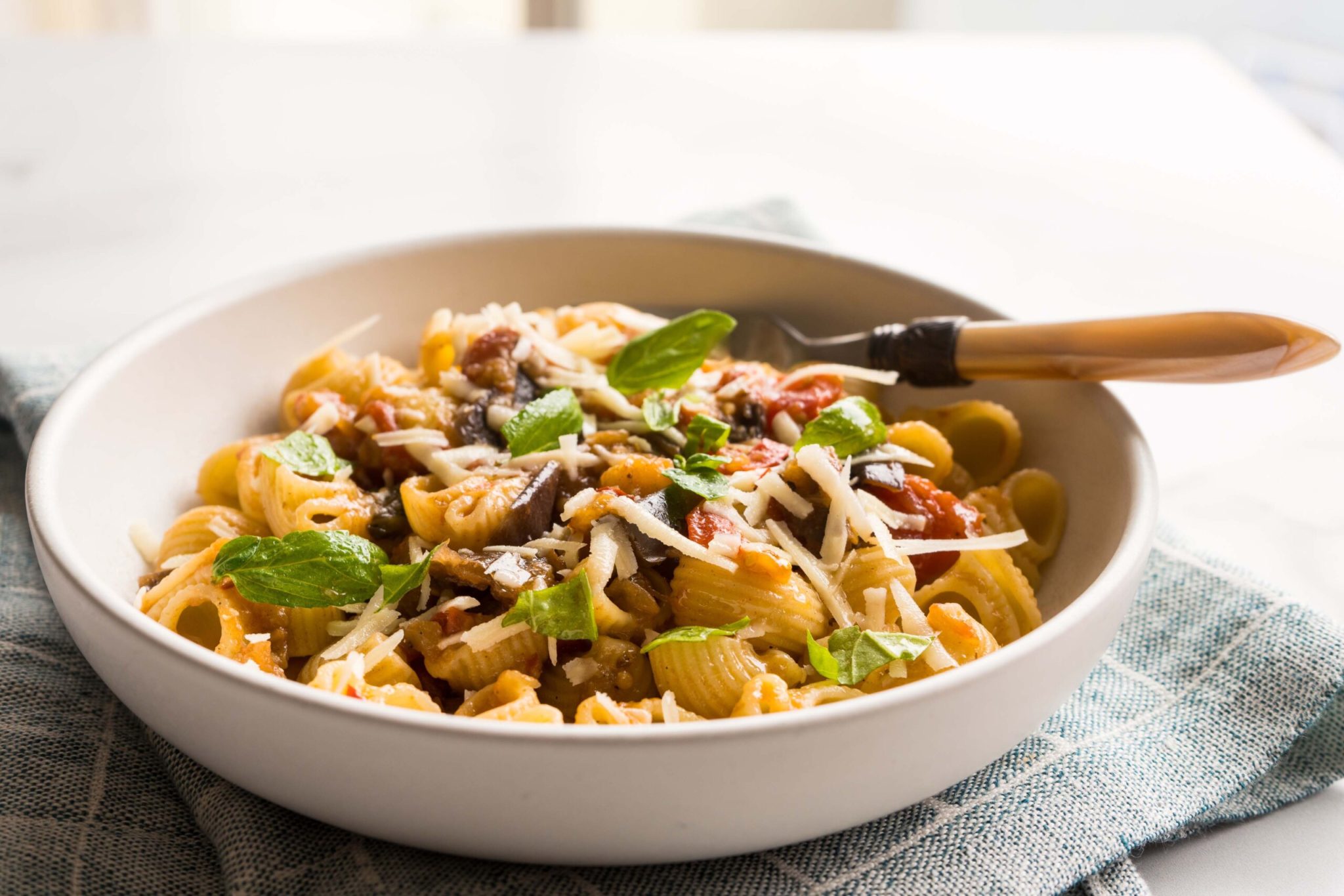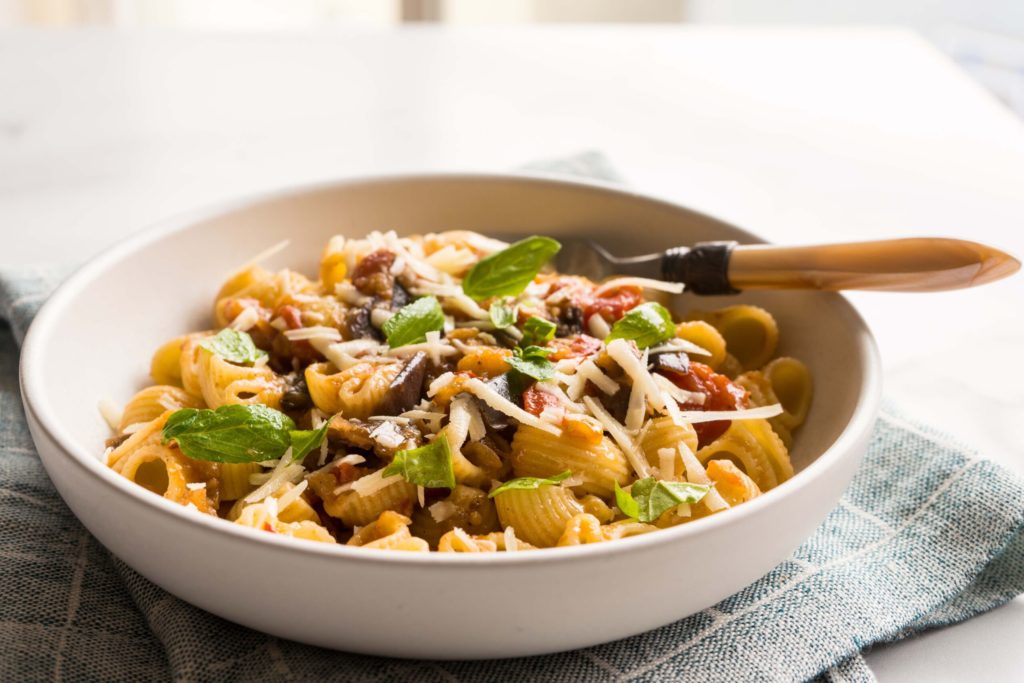 sea salt, to taste
8 ounces short tubular pasta (such as penne, cavatappi, chiocciole, etc.)
1/3 recipe Slow-Cooked "Melted" Eggplant and Tomatoes (about 2 cups)
1/2 teaspoon dried oregano
1 pinch red pepper flakes
2 ounces ricotta salata cheese, shredded (or Pecorino Romano)
fresh basil, torn (for garnish)
Bring a large pot of salted water to a boil. Add pasta, and cook according to package directions until just shy of al dente. Reserve ½ cup pasta water. Drain pasta.
While the pasta cooks, bring the Slow-Cooked "Melted" Eggplant and Tomatoes, oregano and red pepper flakes to a simmer in a skillet over medium heat. Stir in the drained pasta, and cook 1-2 minutes or until al dente. If the sauce looks tight, stir in reserved pasta water as needed. Serve garnished with ricotta salata and basil.
Serves 4