This recipe, adapted from Cara Magini's The Vegetable Butcher, creates a glaze that renders humble turnips intensely delicious. If you find baby turnips at the farmers market, use those, halved. But don't worry about tracking them down especially for this—it's just as delicious with regular turnips!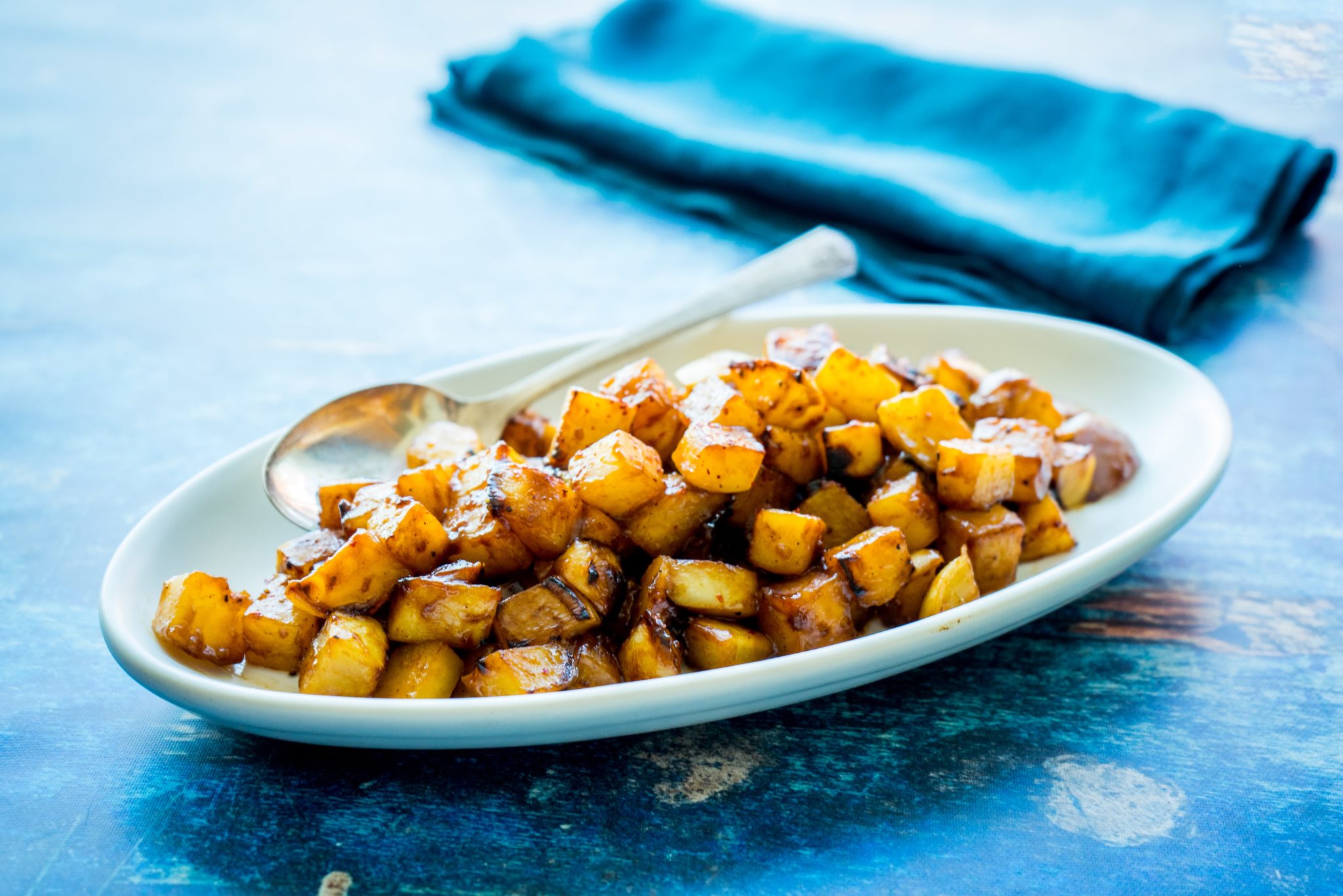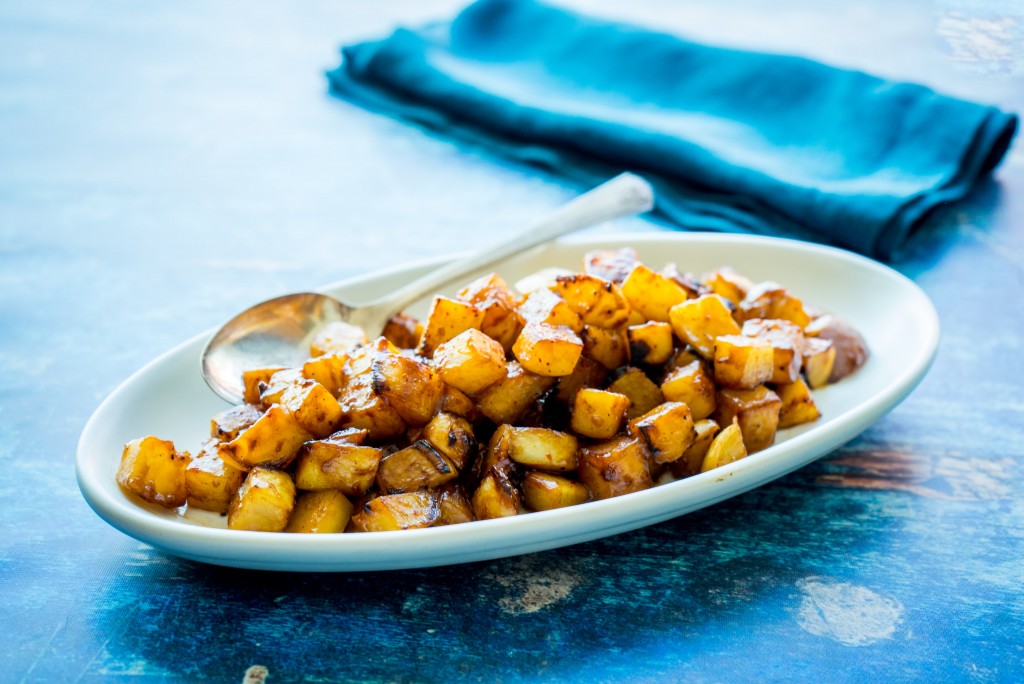 1-1/2 pounds turnips
2 tablespoons unsalted butter
sea salt and freshly ground black pepper, to taste
2 tablespoons white miso paste
1/4 cup water
1/4 teaspoon red pepper flakes (optional, plus more for garnish)
1/4 cup mirin
Scrub and trim the turnips, cutting them into ¾-inch cubes (for larger turnips) or wedges (for smaller ones).
Melt the butter in a large sauté pan over medium-high heat. Cook 1-2 minutes, or until browned. Add the turnips and a pinch of salt. Sauté 3 minutes, or until they start turning golden. Reduce heat to medium.
Whisk together miso, water and red pepper flakes (if using) until smooth. Add to pan, stirring to coat the turnips. Cook 3-5 minutes, or until turnips are tender and golden, stirring occasionally. Increase the heat to medium-high. Add mirin to pan, and cook 1-2 minutes, or until mirin evaporates, scraping the pan to loosen any browned bits. Serve sprinkled with extra red pepper flakes, if desired.