This chard recipe is my new go-to green dish. I can literally go from picking chard from the garden to getting this on the table in under 10 minutes. And don't let the humble ingredients list fool you … these greens are loaded with flavor. I recommend zipping and chopping the greens, then giving them a good rinse in a big bowl of cold water and spinning or straining them dry. A Microplane zester works best for this dish because it grates the garlic so finely as to make almost a paste. If you don't have a Microplane zester, use the finest grater you have and cook a tad longer.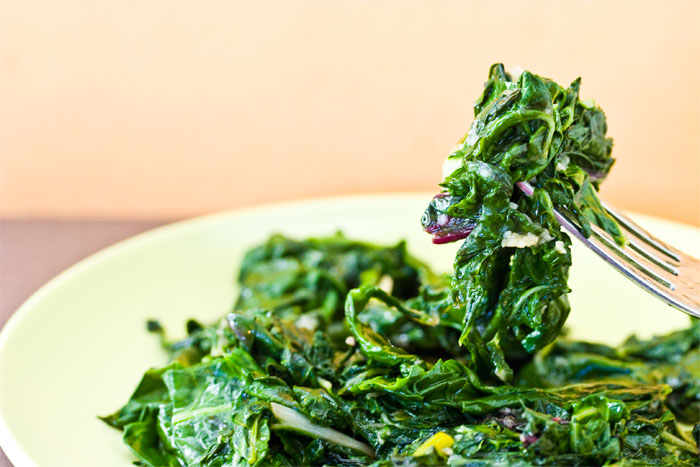 2 tablespoons extra-virgin olive oil, divided
12 cups cleaned, zipped and chopped Swiss chard (about 3 bunches)
3 cloves garlic, peeled
Sea salt and freshly ground pepper, to taste
Heat 2 teaspoons olive oil in a large saute pan over medium heat and swirl to coat the bottom of the pan. Add the chard and toss to coat. Cook for 3 minutes, until chard is well wilted.
Pour in remaining 1 tablespoon plus 1 teaspoon oil. Grate the garlic onto the chard, sprinkle with salt and pepper, and toss several times to distribute the garlic and coat the leaves evenly. Cook for 2-3 minutes more, until chard is wilted and garlic is fragrant.
Notes
Cook Time: 5-6 minutes
Serves 4