This dish couldn't be easier to make, and it's so flavorful I guarantee it'll become one of your standbys. I always make extra batches because my family eats it like finger food all week. The method may seem backward, but adding the olive oil and garlic at the end makes the flavors even more intense.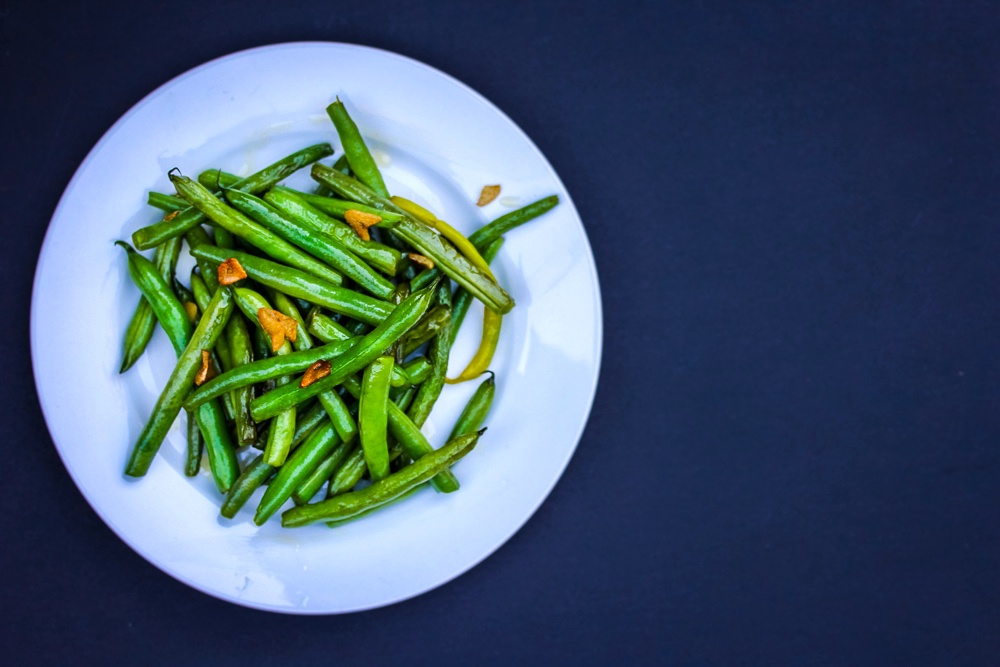 1-1/2 pounds green beans, topped and cut into 2-inch lengths
2 tablespoons extra virgin olive oil
4 cloves garlic, sliced
sea salt and freshly ground black pepper, to taste
Rinse beans and put into a large pan with the water that is clinging to them. Cover, bring to medium-high heat and cook for 4 minutes, until beans are crisp and bright green.
Uncover and let all the liquid burn off, tossing occasionally to "dry out" the beans.
Add oil and garlic to pan, sprinkle with salt and pepper, and toss to coat beans. Cook, tossing occasionally, for 4-6 minutes, until garlic is toasted and beans are crisp-tender.
Serves 4
Prep time: 8 minutes
Cook time: 10 minutes