Leave the shells on grilled shrimp while they cook? Yep! Leaving the shells on during grilling adds to the flavor of the dish. Be sure to source domestic shrimp so you know you're making a smart, sustainable choice.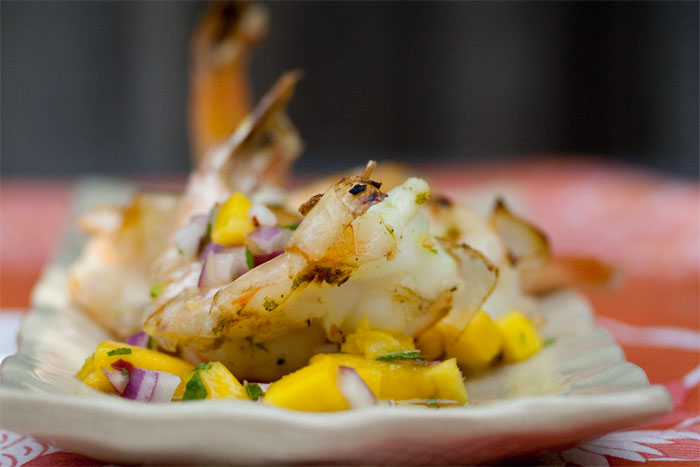 1-1/2 pounds large shrimp, with shells
2 tablespoons minced garlic
1-1/2 tablespoons olive oil
1 teaspoon freshly ground black pepper
1/4 teaspoon freshly grated lime zest
1/2 teaspoon kosher salt
Preheat grill.
To butterfly the shrimp, cut each down the back with a pair of sharp scissors and rinse out vein. In a small bowl, whisk together garlic, olive oil, pepper, lime zest and salt. Toss shrimp with mixture, massaging it under the shells. Cover and let marinate for 15 minutes.
Press each shrimp onto the grill flesh-side down to fan it out. Grill 3-5 minutes, or until just opaque.
Serve with Habanero-Mango Salsa
Notes
Prep Time: 30 minutes (includes marinating time)
Cook Time: 3-5 minutes
Serves 4