Barramundi is a fish with meaty yet flaky texture, which makes it a good pair for dishes with an Asian flair. Like this one, with caramelized shallots and chile and a savory splash of fish sauce. You can find barramundi at many fish counters these days, or in the frozen section of several supermarkets.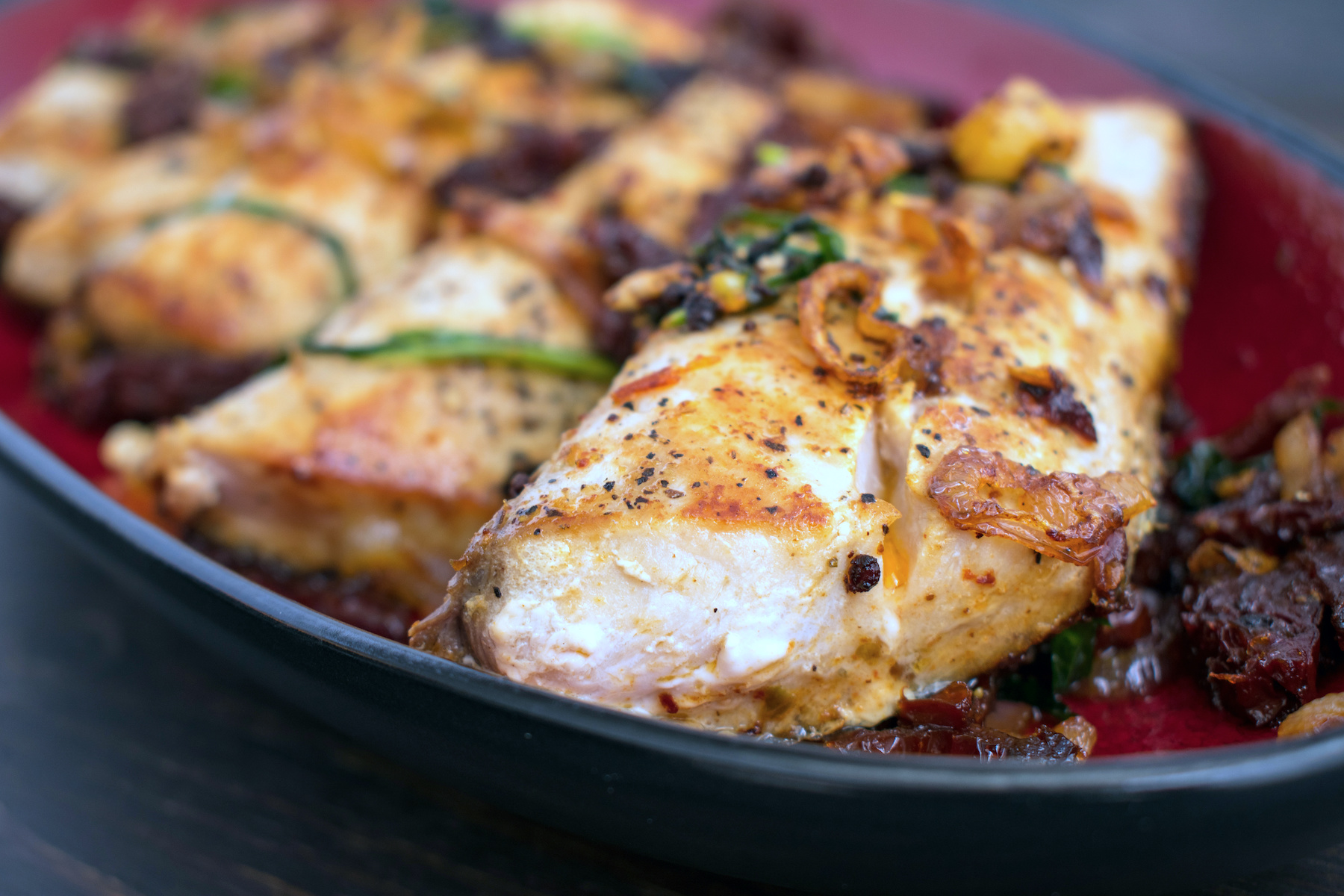 2 tablespoons peanut oil
1/2 cup thinly sliced shallots
2 jalapenos, thinly sliced
2 8-10 ounce barramundi fillets (or any other firm, flaky fish of your choice)
2 tablespoons sugar
3 tablespoons fish sauce
Heat peanut oil in a large nonstick skillet over medium-high heat. Saute shallots and jalapenos for 2-3 minutes, until just amber.
Add fish to the pan and sear on one side for 3 minutes.
Flip the fish carefully with a spatula. Sprinkle sugar and fish sauce over top and cook another 3 minutes, shaking pan occasionally.
Serves 4