This wild salmon recipe has become one of my weeknight faves. Wild salmon is an ingredient that doesn't need a lot of "help." It has rich texture and full flavor, so your best bet is to keep it simple. This super-easy rub calls on smoked paprika to complement the richness of the fish. We love it on tortillas, topped with our Fiery-Sweet Peach Salsa, Quick-Pickled Red Onions and sliced avocado.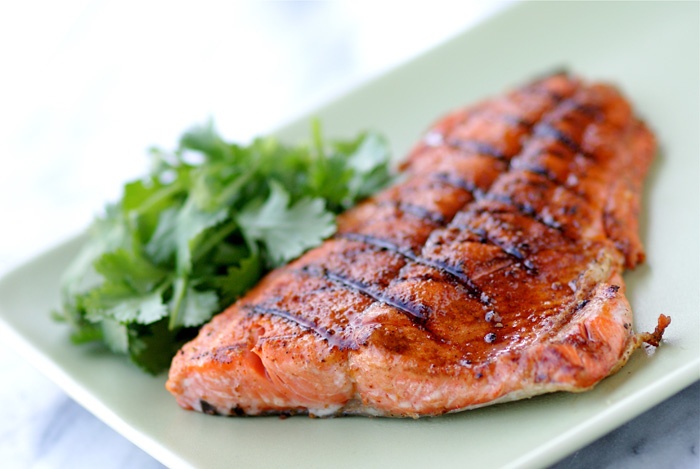 1/2 teaspoon sea salt
1/4 teaspoon smoked Spanish paprika
1/4 teaspoon ground cumin
Dash cayenne pepper
Freshly ground black pepper, to taste
1 (1-pound) wild Alaskan salmon fillet, skin on
Olive oil
Preheat grill or a grill pan to medium-high heat.
Combine the first 5 ingredients in a small bowl. Rub over skinless side of salmon. Brush both sides of salmon with oil. Grill 5 minutes on each side, or until desired degree of doneness.
Serves 4