If you've been following NOURISH for a while, you know baking is not my forte. Which is why I was so excited when these turned out so amazingly well. They're a riff on a more complex recipe–with lavender cream–that I developed for Bonterra (using lavender from their vineyards … ahhhhh), and I put my daughter, Noemi, to work helping me. She did an awesome job, and the shortcakes turned out to be just the right, petite size to please all of us.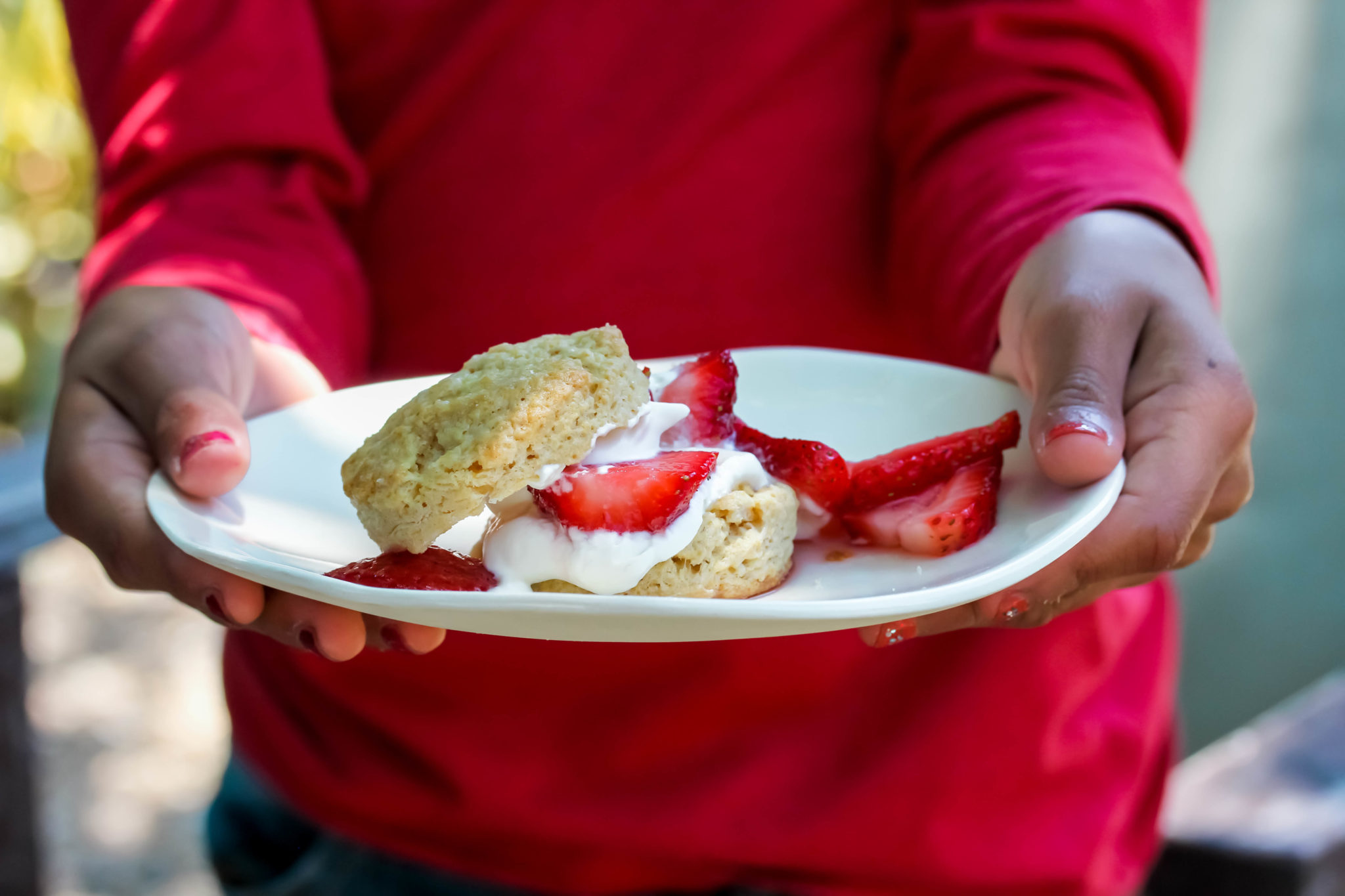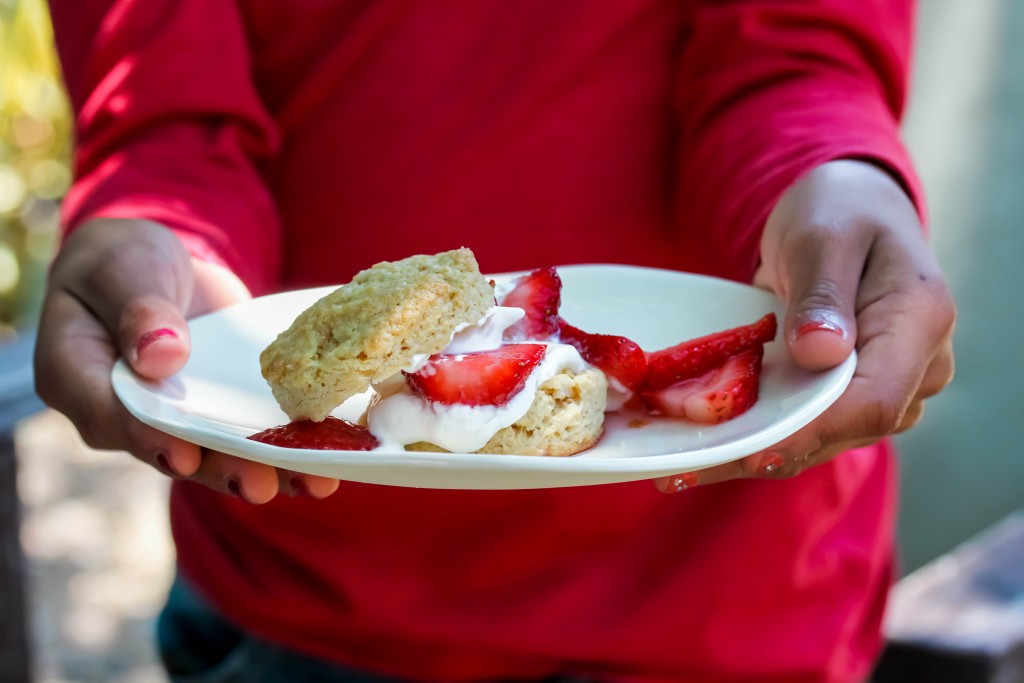 1-1/2 pounds strawberries, sliced lengthwise into ¼-inch thick slices
6 tablespoons raw sugar
1 cup whole wheat pastry flour
1 cup all-purpose flour
1 teaspoon sea salt
2 teaspoons baking powder
½ teaspoon baking soda
1/2 cup chilled butter, cut into ½-inch cubes
1 large egg
9 tablespoons heavy cream
Preheat oven to 425.
In a medium bowl, gently mix strawberries with 2 tablespoons sugar. Set aside. In a large bowl, stir together flours, 1/4 cup sugar, sea salt, baking powder and baking soda. Work the butter into the dry ingredients little by little with the tips of your fingertips until the mixture resembles sand.
In a separate bowl, whisk together the egg and ½ cup heavy cream. Make a well in the center of the dry ingredients and slowly pour in the cream mixture, stirring and kneading slightly with a wooden spoon until the mixture is "shaggy," but comes together.
Turn the dough out onto a floured surface and form it into a 1-inch thick disk. Use a floured 2-1/2 inch biscuit cutter to cut out 6-8 biscuits, placing them on a baking sheet lined with parchment. Gather the remaining scraps of dough and repeat for 4-6 more biscuits.
Brush tops of biscuits with 1 tablespoon of the cream and sprinkle with sugar. Bake for 10-15 minutes, until golden brown.
Split each shortcake horizontally and place the bottom halves on plates. Mound strawberries and their juices onto each, dollop with creme fraiche or whipped cream and lay the top halves slightly skewed on top.
Serves 10-14