Agua fresca is Spanish for "fresh water," and it's an ideal summertime drink. As refreshing as a slice of watermelon with a little hint of perfumed sweetness.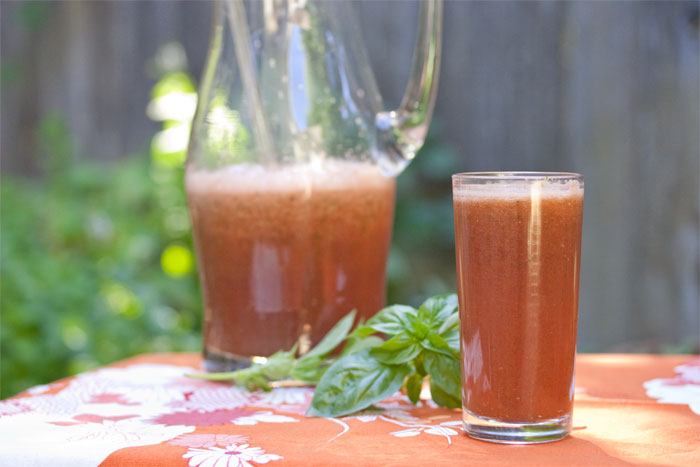 4 cups seedless watermelon cubes or balls
2 cups cold water
1/2 cup basil leaves
2 tablespoons lime juice
2 tablespoons agave nectar
Blend all ingredients in a blender until smooth.
Serves 4