This is the perfect tomato sauce recipe to make with that extra pint of cherry tomatoes in your CSA box that's sitting on your counter. Use it to dress a simple pasta or spoon it over a crispy chicken paillard.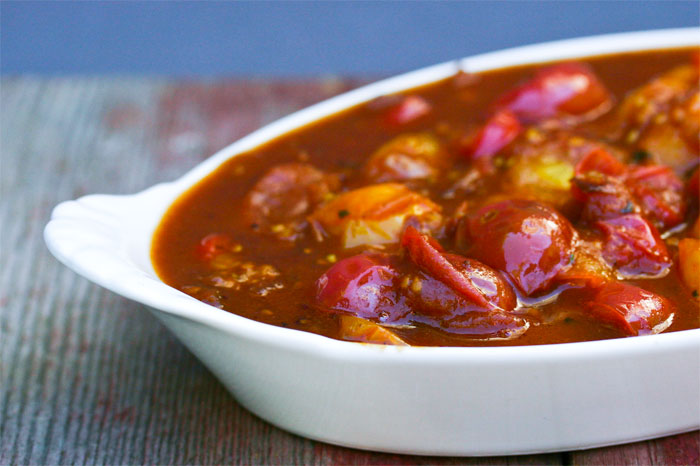 2 teaspoons extra-virgin olive oil
1/2 cup onion, minced
1/4 cup sherry vinegar
1 pint cherry tomatoes, halved
1/4 cup chicken broth
1 tablespoon tomato paste
1/2 teaspoon dried oregano
Sea salt and freshly ground pepper, to taste
Heat a large sauté pan over medium-high heat and swirl in olive oil. Add onion, and sauté 3-5 minutes, until golden brown. Pour in vinegar and scrape up any bits stuck to the bottom of the pan.
When liquid is almost gone, add tomatoes, broth, tomato paste and oregano. Cook for 4-5 minutes, swirling often. If tomatoes have not burst, press on them gently with a spatula to burst them and cook for another minute. Season with salt and pepper to taste.
Makes 1 1/2 cups tomayo sauce