I'd never thought of making plum sauce with dried plums (duh). Turns out it's that rich plum puree that gives this iconic Chinese sauce its signature taste. This one has a bit of zing from the orange juice and shallot, and is less cloyingly sweet than the store-bought versions.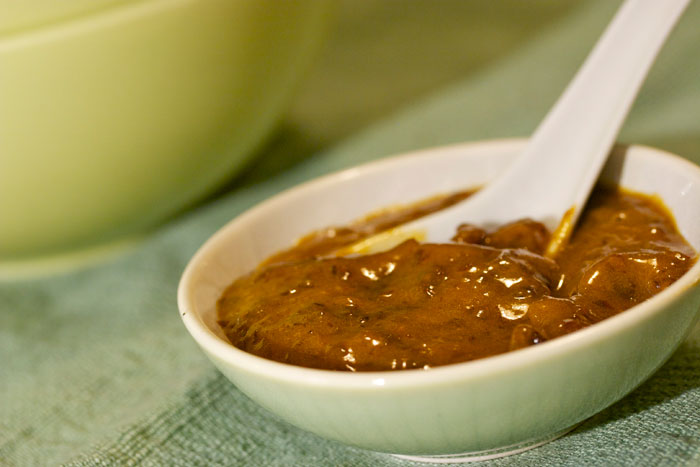 1 teaspoon finely minced shallot
1 scant cup dried plums (pitted)
1/2 cup water
2 tablespoons rice vinegar
2 tablespoons brown sugar
1/4 cup orange juice
sea salt
Pulse the shallot, plums and water to a paste in a food processor. Add vinegar, brown sugar, orange juice and salt and continue to pulse until a smooth paste.
Makes 1-1/2 cups