Strawberry, arugula and avocado are a beautiful trio, creating sweet, spicy and creamy—all in one dish.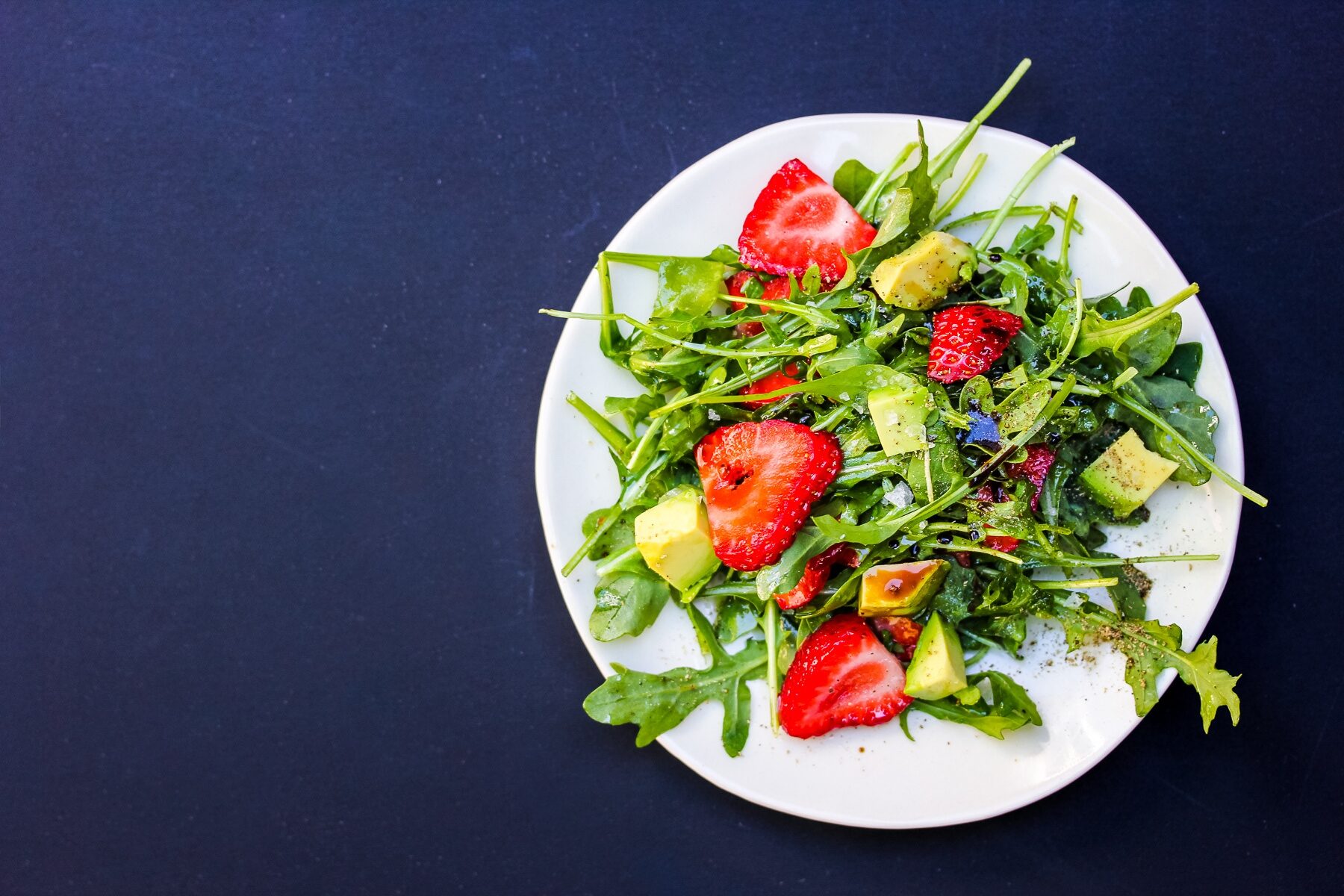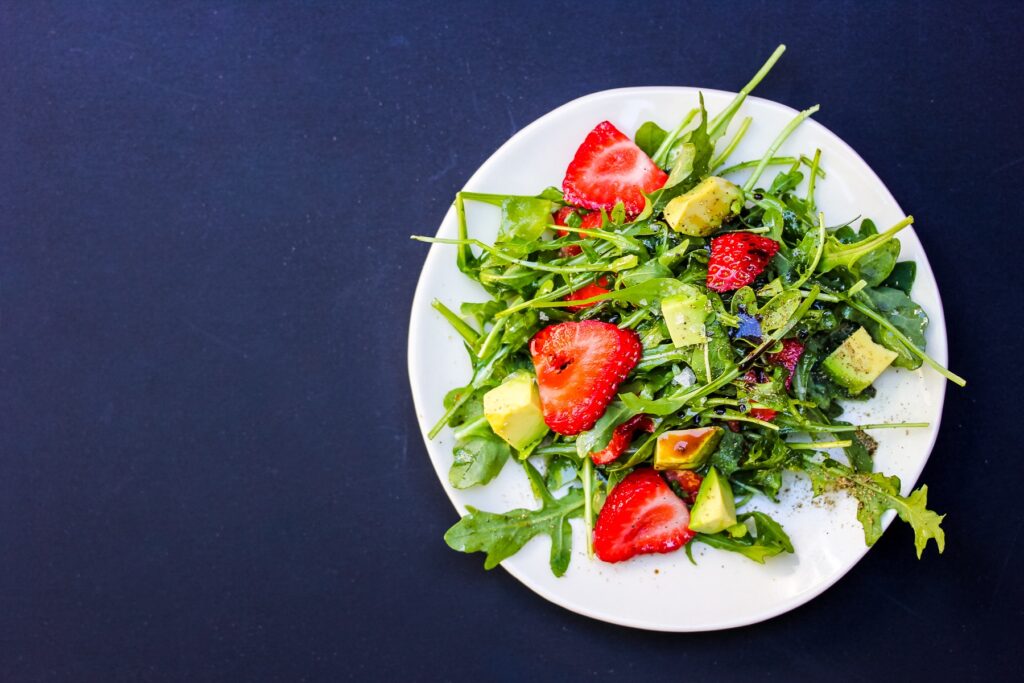 2 cups strawberries, sliced lengthwise
1/2 pound arugula, cleaned and dried
1 avocado, cubed
1/4 cup red onion, thinly sliced
1/4 cup Go-To Vinaigrette
flake sea salt, to taste (like Maldon)
freshly ground black pepper, to taste
Gently toss strawberries, arugula, avocado and red onions together with the dressing in a large salad bowl. Divide among 4 plates, and top with sea salt and freshly ground black pepper to taste.
Serves 4