This is an incredibly versatile side dish that shows just how delicious healthy can be. Serve this sweet potato with a Thanksgiving turkey or a simple roast chicken. Or top it with a mushroom sauté for a meatless feast any night.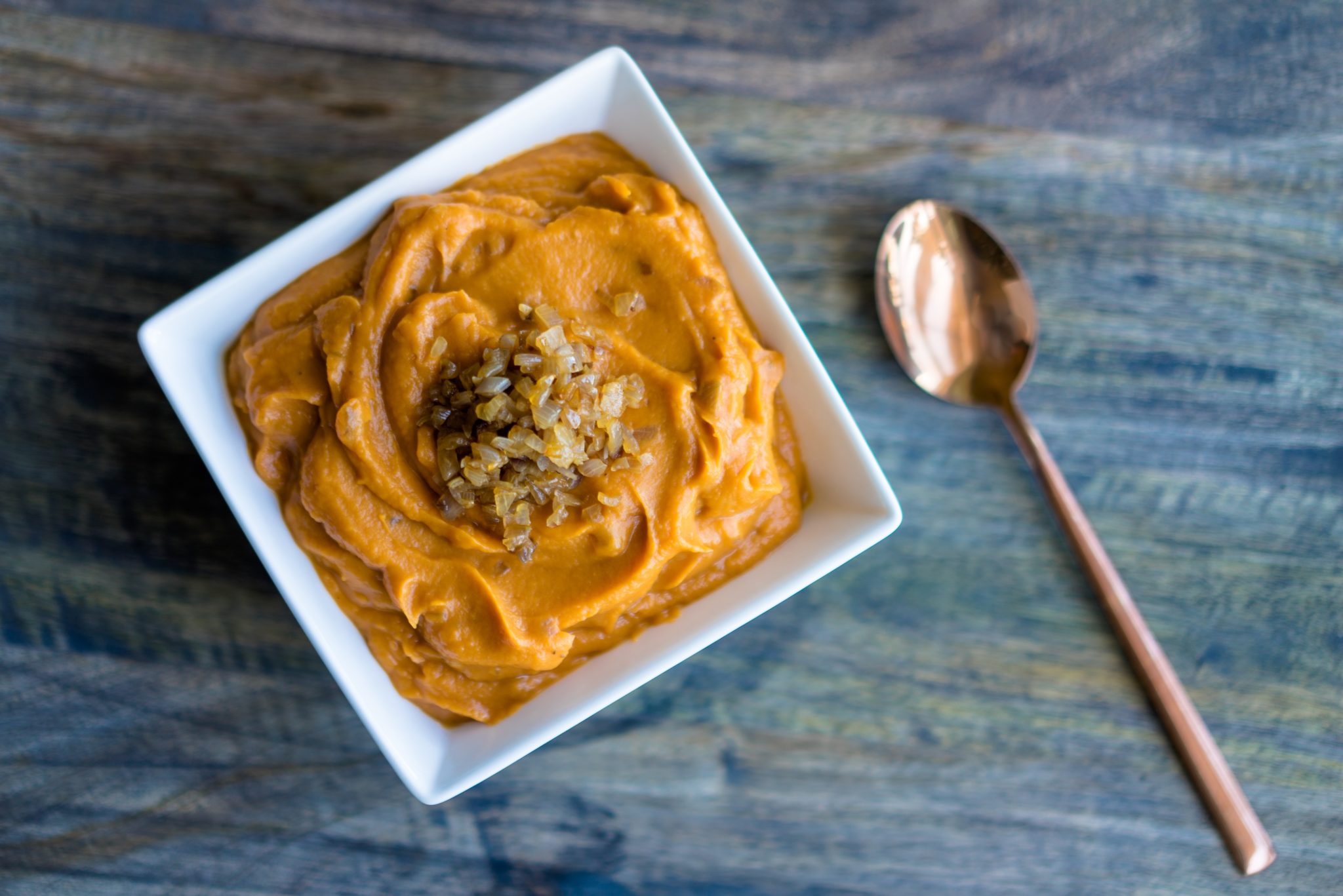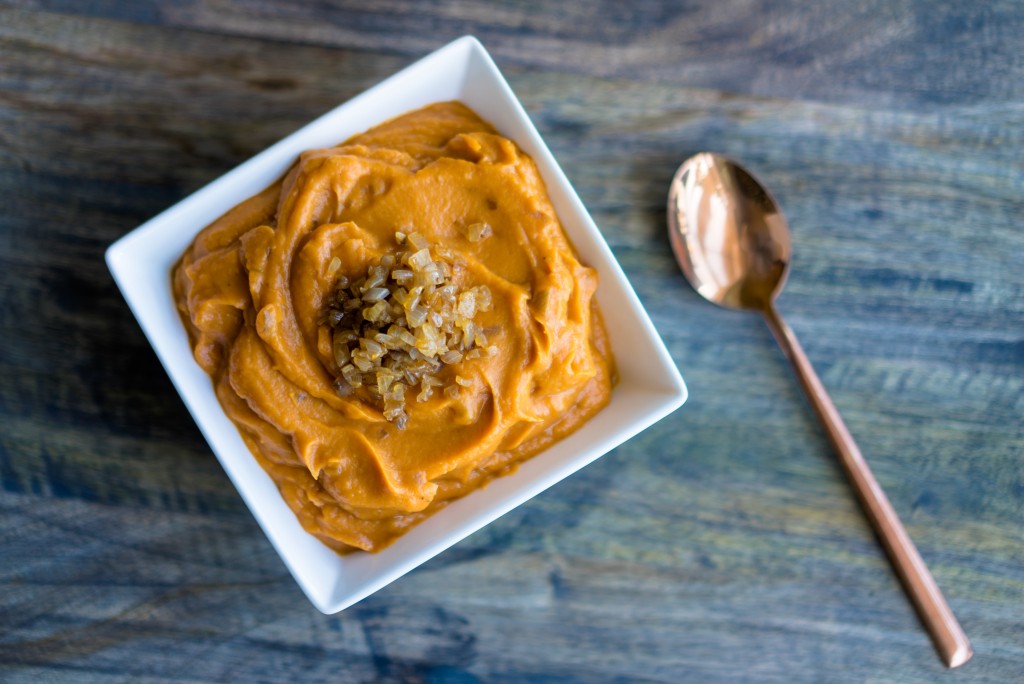 4 pounds garnet sweet potatoes, peeled and cut into 1-inch chunks
2 tablespoons extra-virgin olive oil
1 cup finely chopped shallots
4 tablespoons butter, divided
3/4 cup low-fat milk
3 tablespoons honey
3 tablespoons soy sauce
sea salt and freshly ground white pepper
Bring a large pot of boiling salted water to a boil and drop in potatoes. Return to a gentle boil over medium heat and cook for 12-15 minutes, until tender enough to pierce with a fork. Drain in a colander and transfer half of the potatoes to a food processor.
Heat oil in a large sauté pan over medium heat and sauté shallots for 10-12 minutes, stirring frequently, until deep golden brown (be careful—they go quickly from golden to burnt in the last minute or so). Transfer to a paper towel. Set aside 2 tablespoons shallots.
Add 2 tablespoons butter, milk, honey and soy sauce to the food processor with the sweet potatoes and puree for 30 seconds, until smooth. Scrape into a bowl and repeat with the remaining ingredients. Combine the two batches of puree, season with salt and pepper and stir in all but the reserved 2 tablespoons of the shallots.
Scrape into a serving bowl and top with reserved shallots.
Serves 12