This soup is a whole lot of flavor—and comfort—in a very short time, when you've got cooked chicken on hand. Shiitake mushrooms are great in this, but use any variety you like.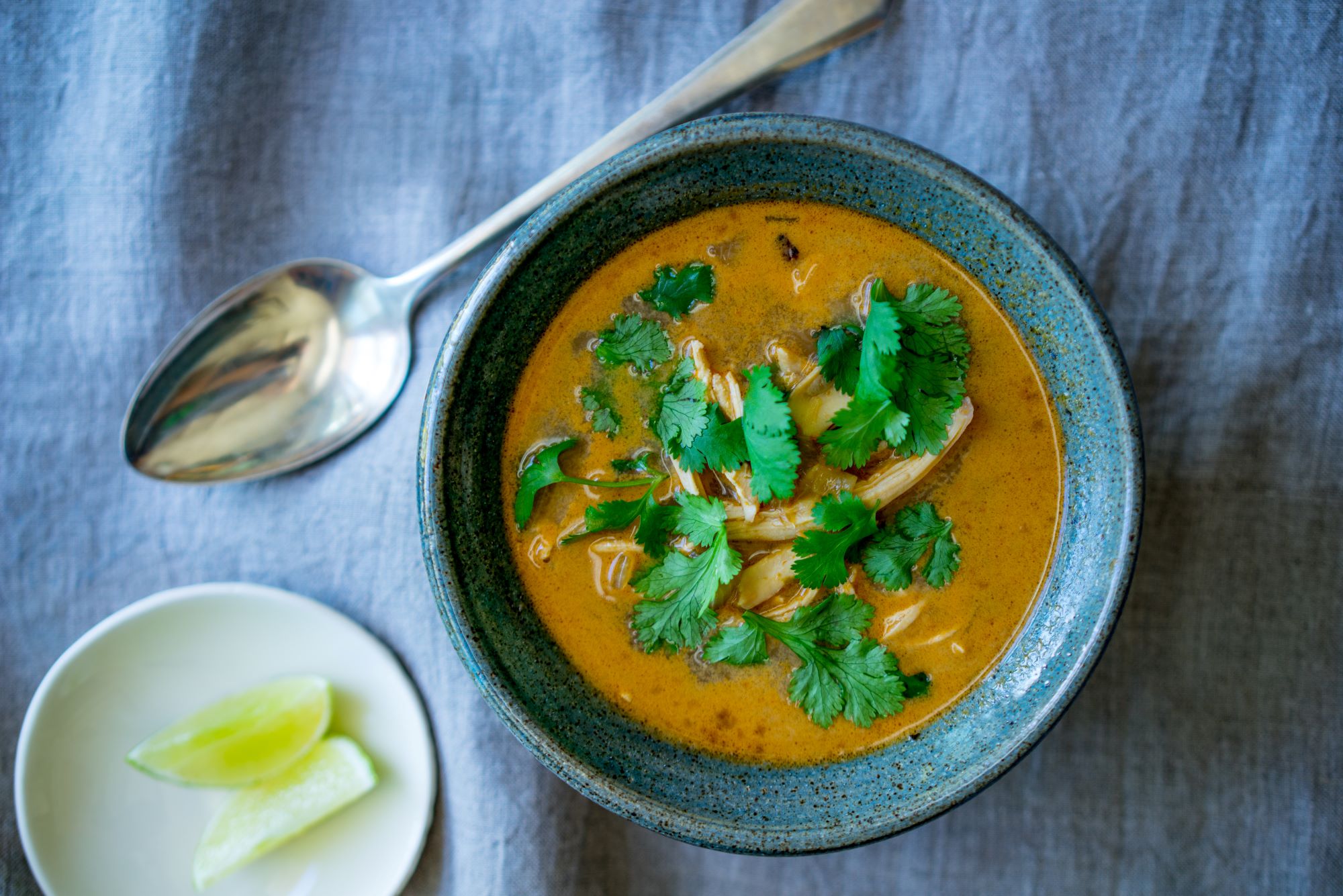 1 tablespoon coconut oil
1 tablespoon fresh ginger, minced
1 onion, finely chopped
2 cloves garlic, minced
4 ounces shiitake mushrooms, thinly sliced
1 quart low-sodium chicken stock (or Most Versatile Chicken Stock)
1 can light coconut milk
2 tablespoons fish sauce (or soy sauce)
1 tablespoon chili garlic sauce
1 teaspoon coconut sugar
2 cups cooked chicken (or Simplest Roast Chicken), shredded
2 limes
cilantro (for garnish)
Heat oil in a large saucepan over medium-high heat. Add ginger, onion, garlic and mushrooms. Sauté 3 minutes, or until mushrooms are tender. Stir in stock, coconut milk, fish sauce, chili-garlic sauce (add more if you like it spicy) and coconut sugar. Bring to a simmer, and cook 15 minutes.
Stir in chicken, and cook 5 minutes, or until heated through. Stir in zest and juice of 1 lime. Serve garnished with cilantro and remaining lime cut into wedges.
Serves 4