Dashi is about the easiest broth you can imagine, with a delicate yet complex flavor. It is the base for miso soup and all sorts of Japanese noodle dishes including our Simple Udon Soup.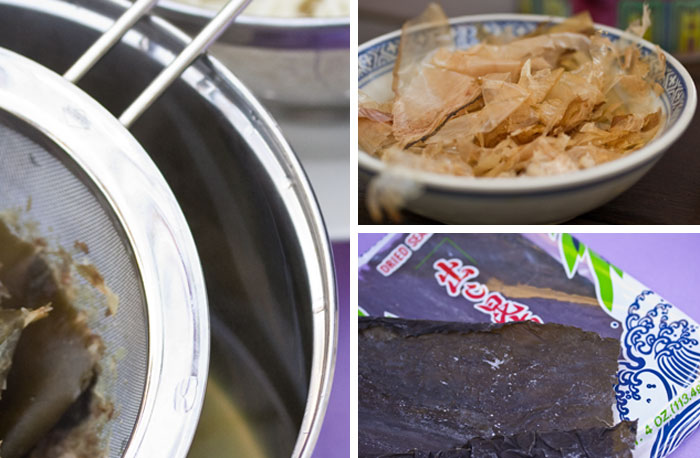 ¼ ounce kombu* (1 piece)
6 cups cold water
1-1/2 ounces bonito flakes*
Heat kombu and water in a medium pot over medium-high heat. Just before the water reaches a boil, stir in bonito flakes. Remove from heat and let steep for 1 minute. Strain through a fine-meshed strainer or cheesecloth.
Makes 6 cups