Roasting broccoli is a very, very good idea. It gets a gorgeous, caramelized crust and is practically hands-off to make. Use this recipe as a template and try different flavor combos!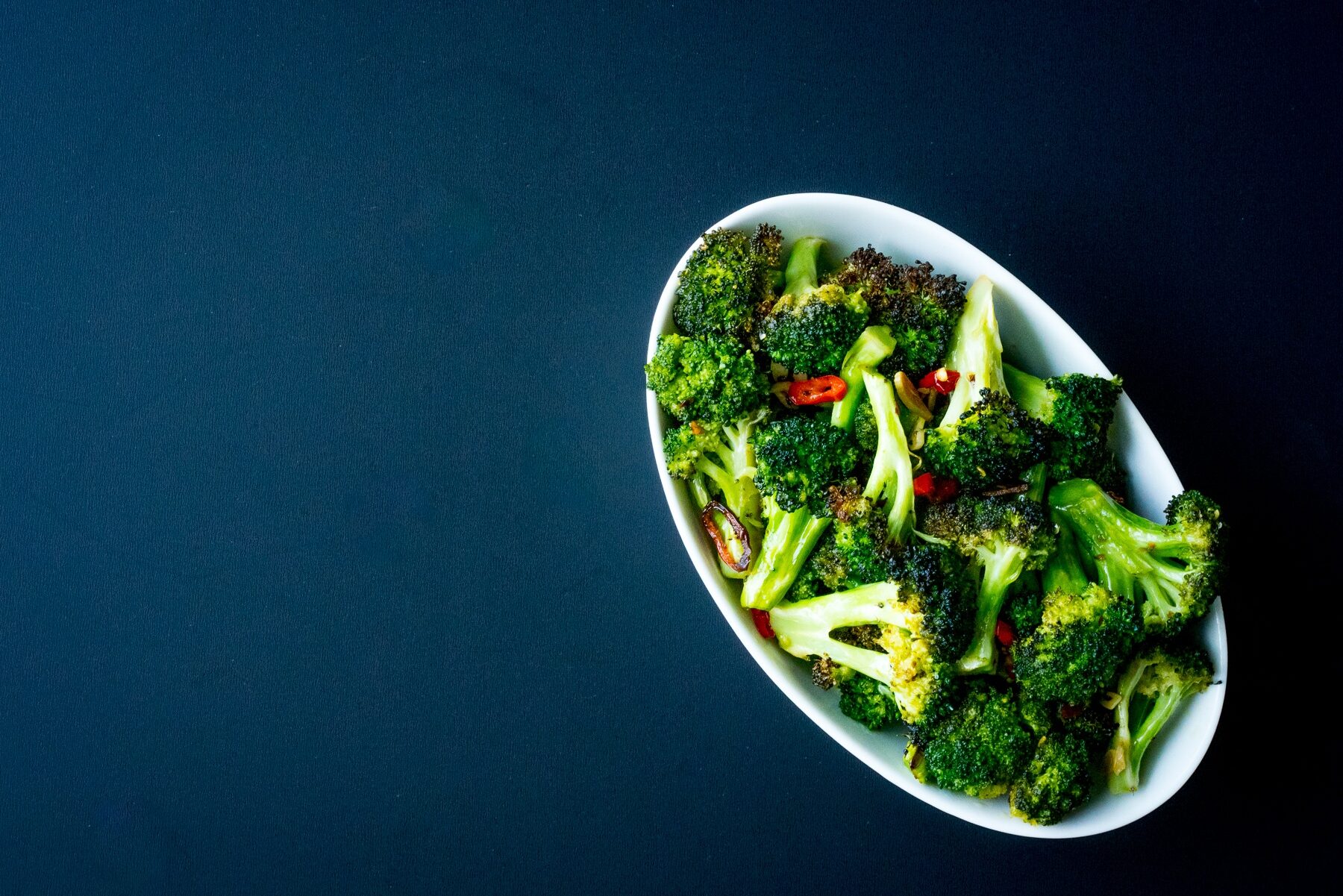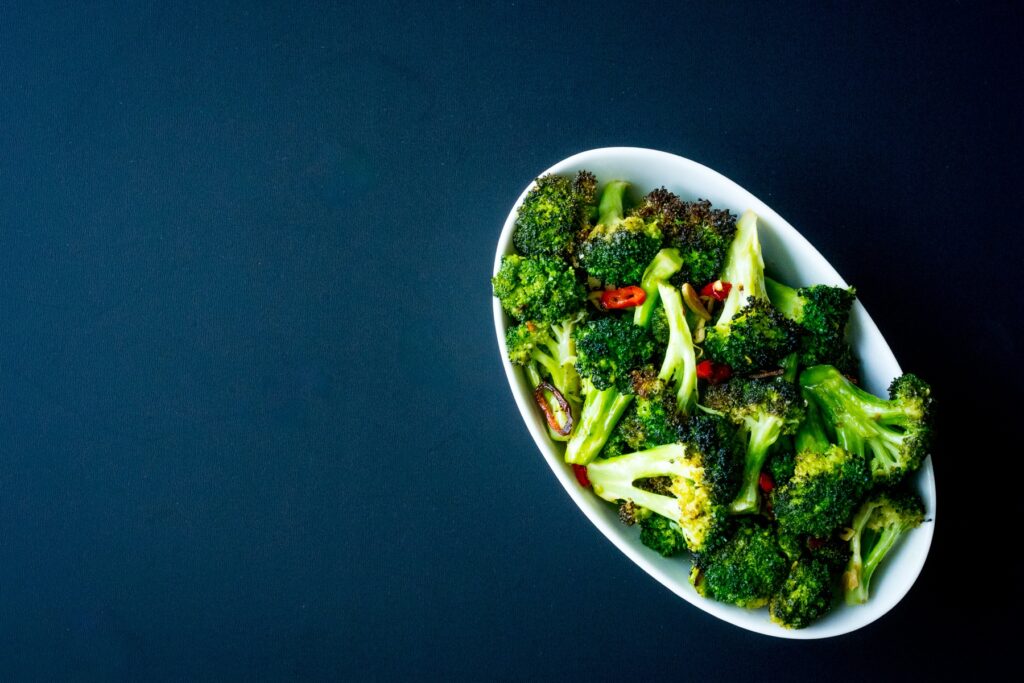 1-½ pounds broccoli (about 2 medium heads), cut into a bit bigger than bite-sized florets
3 tablespoons extra virgin olive oil
sea salt and freshly ground black pepper, to taste
¼ teaspoon red pepper flakes (or 1 Fresno chile, thinly sliced)
3 cloves garlic, smashed and sliced
1 teaspoon grated lemon zest
Preheat oven to 450°F.
Place broccoli in a roasting pan and toss well with oil, using your hands to massage the oil onto every exposed surface. Sprinkle with salt, black pepper and red pepper flakes. Toss again. Roast broccoli for 10 minutes.
Sprinkle garlic (and Fresno chile, if using) on top of broccoli, toss, and continue roasting for another 15 minutes or until broccoli is caramelized and tender. Toss with lemon zest.
Serves 4

NOTE: Store extras in the refrigerator up to 4 days.