Lia spent a summer in Corfu making this Greek specialty (some nights, she was stationed by the grill with a hairdryer to keep the coals hot), and it's easy to see why it's been a favorite ever since. All you need is a handful of ingredients, and it's easy to scale up to feed a crowd. Serve with warm pita bread, Lia's Real Greek Salad and Yogurt Sauce (Tzatziki).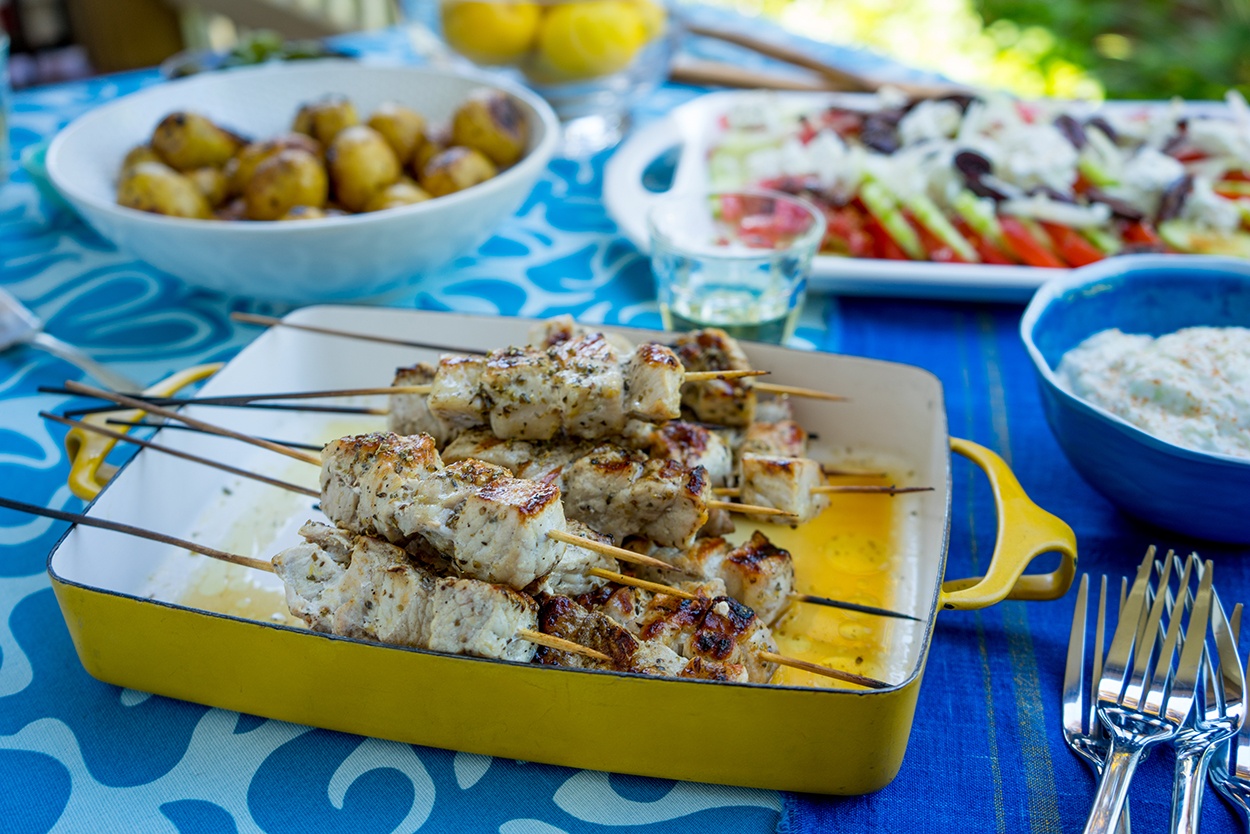 1 pound boneless pork loin roast
1-1/2 tablespoons extra virgin olive oil, divided
1 teaspoon dried oregano, divided
1 clove garlic, grated
1 lemon, cut in half
sea salt and freshly ground black pepper, to taste
Trim the roast and cut it into 1-inch cubes. In a medium bowl, whisk 1 tablespoon oil, ½ teaspoon oregano, garlic, zest of ½ lemon, salt and pepper. Add pork, tossing to coat. Refrigerate at least 30 minutes and up to overnight.
If using wooden skewers, soak them in water for at least 30 minutes. Preheat grill to high.
Thread pork onto eight 12-inch skewers. Sprinkle with ¼ teaspoon oregano, salt and pepper. Grill 8-10 minutes, turning occasionally, or until browned and just cooked through.
In a small bowl, whisk remaining 1½ teaspoons oil, juice of ½ lemon, remaining ¼ teaspoon oregano, salt and pepper.
Transfer cooked souvlaki to a platter. Brush generously with lemon-juice mixture. Serve with remaining lemon half cut into wedges.
Serves 4