Gremolata is an Italian garnish typically used to add a touch of bright flavor to rich dishes like osso buco, roast lamb or pork. We've added toasted pistachios and an optional pinch of red pepper flakes that makes this a good match with vegetable-based dishes, too. No pistachios? Sub toasted almonds or pine nuts. Resist the urge to blend up all the ingredients in a food process or blender. Gremolata is meant to be a chunky rather than pureed condiment.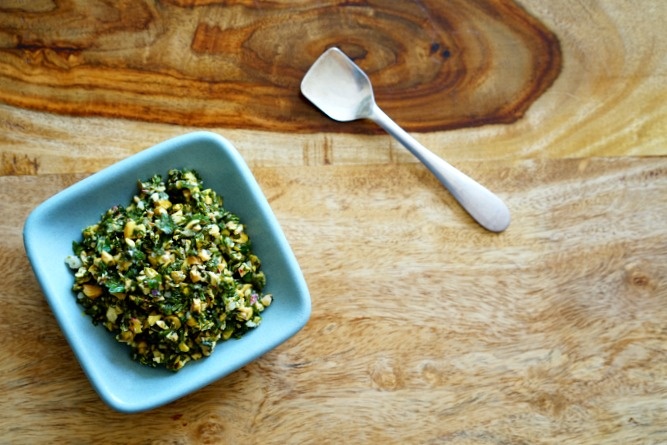 Pistachio Gremolata is fresh, easy way to add flavor to your dishes.[/caption]

1/2 cup finely chopped Italian parsley
1/4 cup finely chopped toasted pistachios
2 garlic cloves, finely chopped
Zest and juice of 1 lemon
Pinch of red pepper flakes (optional)
Sea salt and freshly ground black pepper, to taste
Combine all ingredients in a small bowl; let stand 15 minutes to allow flavors to develop.
Yields about 1/2 cup.
Prep time: 10 minutes