Peas definitely fall into the "can't get better than fresh-from-the-garden" category. Here, they end up in a gorgeous, Kelly-green coulis. Try with seared fish or roasted lamb.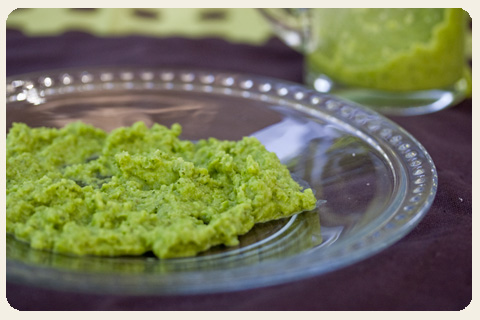 1/2 pound English peas, enough for 2 cups shelled (organic frozen peas will work in a pinch)
1 tablespoon minced garlic
1 tablespoon spring or green onion, minced
1 tablespoon tarragon or chervil, minced
1 teaspoon fresh mint, minced
2 teaspoons white wine vinegar
2 tablespoons extra virgin olive oil
Sea salt and freshly ground black pepper
In a food processor blend together peas, garlic, spring onion, chervil, mint and vinegar. Add oil in a steady stream until emulsified and season with salt and pepper.
Serves 4