I've been gardening "organically" for nearly a decade now. But up until recently, I carried a narrow definition of "organic" in my head as what I wasn't putting on my plants—no pesticides, no herbicides, no synthetic fertilizer. And while that is part of the equation, I've learned that organic gardening is so much more than what you don't do; it's about how you nurture the soil to be healthy long-term and, consequently, produce fruitful crops.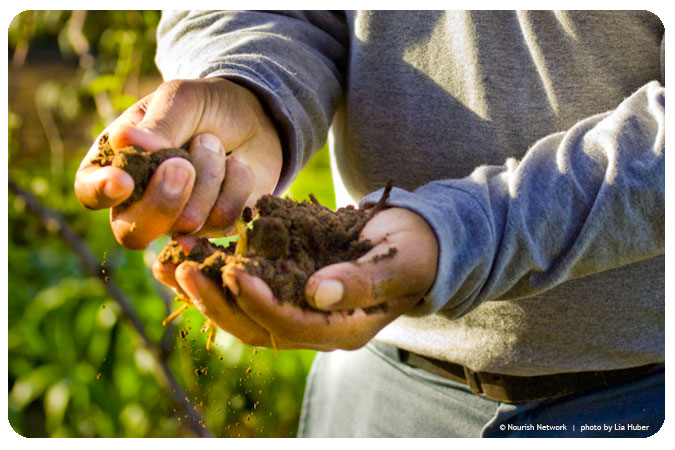 This isn't revolutionary. In fact, Thomas Jefferson wrote this advice—about pesky pests—to his daughter in 1793:
"When the earth is rich, it bids defiance to droughts, yields in abundance, and of the best quality. I suspect that the insects which have harassed you have been encouraged by the feebleness of your plants, and that has been produced by the lean state of your soil."
There's a strong parallel here to the NOURISH Evolution approach. One of our fundamental aims is to help people get beyond thinking of healthy eating as being what we don't eat (fat, carbs, sugar, processed, whatever) and instead take a long-term view to mindfully nurture themselves through the foods they do. And, to come full circle, a healthy garden can be one of the best ways to achieve that.
This week, consider cultivating a garden (from the soil up) as you ponder the concept that a healthy body is as much about what you put into it as what you refrain from eating.
If you're curious about what it takes to start a garden, here's a helpful guide from the Sonoma County iGrow program.