[fusion_builder_container hundred_percent="yes" overflow="visible"][fusion_builder_row][fusion_builder_column type="1_1″ layout="1_1″ background_position="left top" background_color="" border_size="" border_color="" border_style="solid" spacing="yes" background_image="" background_repeat="no-repeat" padding="" margin_top="0px" margin_bottom="0px" class="" id="" animation_type="" animation_speed="0.3″ animation_direction="left" hide_on_mobile="no" center_content="no" min_height="none" last="no" hover_type="none" link="" border_position="all"][fusion_text]This classic blacked catfish recipe brings back memories of my college days in New Orleans, when I used to make it at least once a week. Little did I know then that I was making a sustainable pick! I'll warn you from experience; your fire alarm will probably go off, so have a towel handy to fan the smoke away. Well, it's supposed to be blackened, right?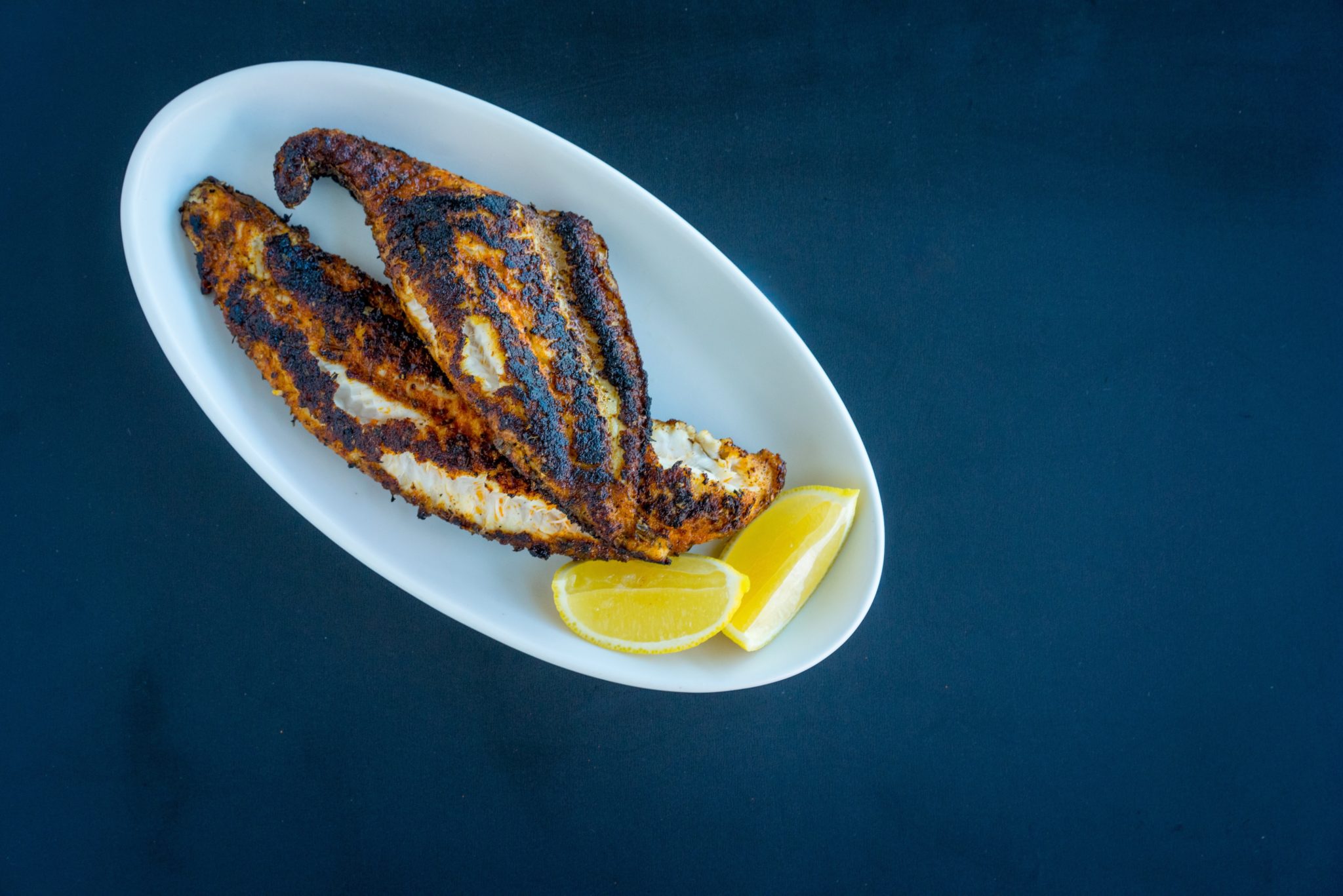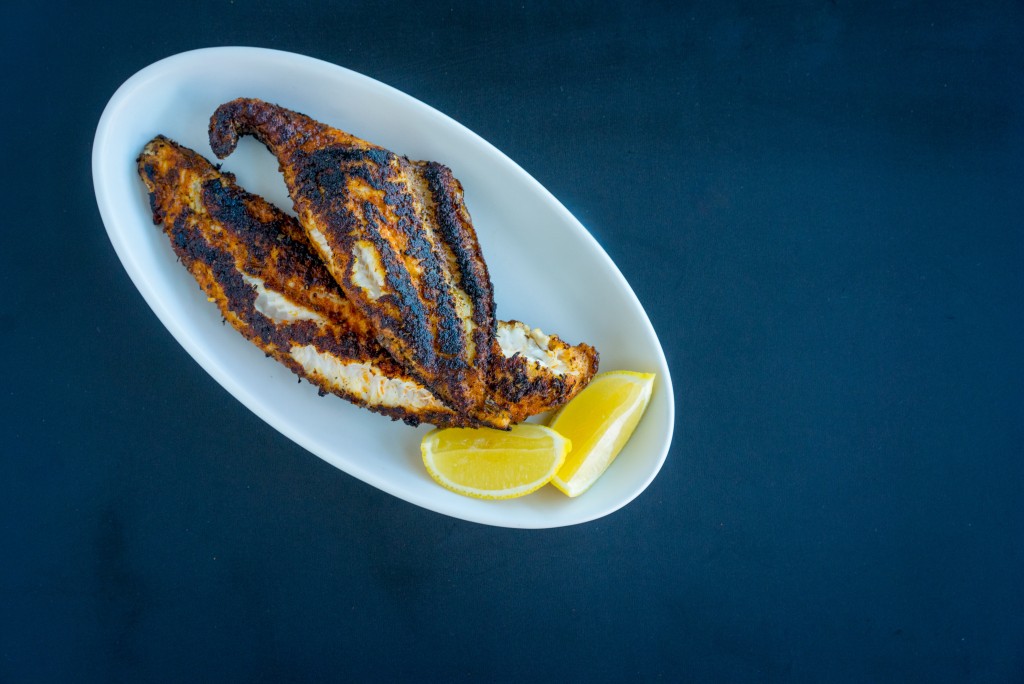 4 (6-ounce) catfish fillets
2 tablespoons Cajun Spice Mix (see recipe below)
1 tablespoon canola oil
1 tablespoon butter
8 lemon wedges
Rub each side of fillets with Cajun Spice Mix. Heat oil and butter in a large nonstick skillet over medium-high heat. Add fillets and cook for 3-4 minutes on each side or until fish flakes easily with a fork.
Serve with lemon wedges.
Serves 4
Cajun Spice Mix
Leftover spice mix can be stored in a sealed jar for up to three months.
3 tablespoons paprika
2 tablespoons ground red pepper
2 tablespoons dried thyme
2 tablespoons dried oregano
2 tablespoons onion powder
2 tablespoons garlic powder
1 tablespoon kosher salt
1 tablespoon black pepper
1 tablespoon sugar
Combine all ingredients in a small bowl.
Makes 1 cup[/fusion_text][/fusion_builder_column][fusion_builder_column type="1_1″ layout="1_1″ background_position="left top" background_color="" border_size="" border_color="" border_style="solid" spacing="yes" background_image="" background_repeat="no-repeat" padding="" margin_top="0px" margin_bottom="0px" class="" id="" animation_type="" animation_speed="0.3″ animation_direction="left" hide_on_mobile="no" center_content="no" min_height="none" last="no" hover_type="none" link="" border_position="all"][fusion_code]PHNjcmlwdCB0eXBlPSd0ZXh0L2phdmFzY3JpcHQnIGFzeW5jPSd0cnVlJyBzcmM9J2h0dHBzOi8vYXBwLm9udHJhcG9ydC5jb20vanMvb250cmFwb3J0L29wdF9hc3NldHMvZHJpdmVycy9vcGYuanMnIGRhdGEtb3BmLXVpZD0ncDJjMjI3ODhmNzQnIGRhdGEtb3BmLXBhcmFtcz0nYm9yZGVyQ29sb3I9I2ZmZiZib3JkZXJTaXplPTVweCZlbWJlZD10cnVlJmZvcm1IZWlnaHQ9ODQ0JmZvcm1XaWR0aD0xMDAlJnBvcFBvc2l0aW9uPW1jJmluc3RhbmNlPTE3MDQyMzE2MjQnPjwvc2NyaXB0Pg==[/fusion_code][/fusion_builder_column][/fusion_builder_row][/fusion_builder_container]