This recipe brings together all the best of a BLT in a salad: crisp lettuce, salty bacon, juicy tomatoes, and a tangy stand-in for mayo with buttermilk dressing . . . not even the bread is left out.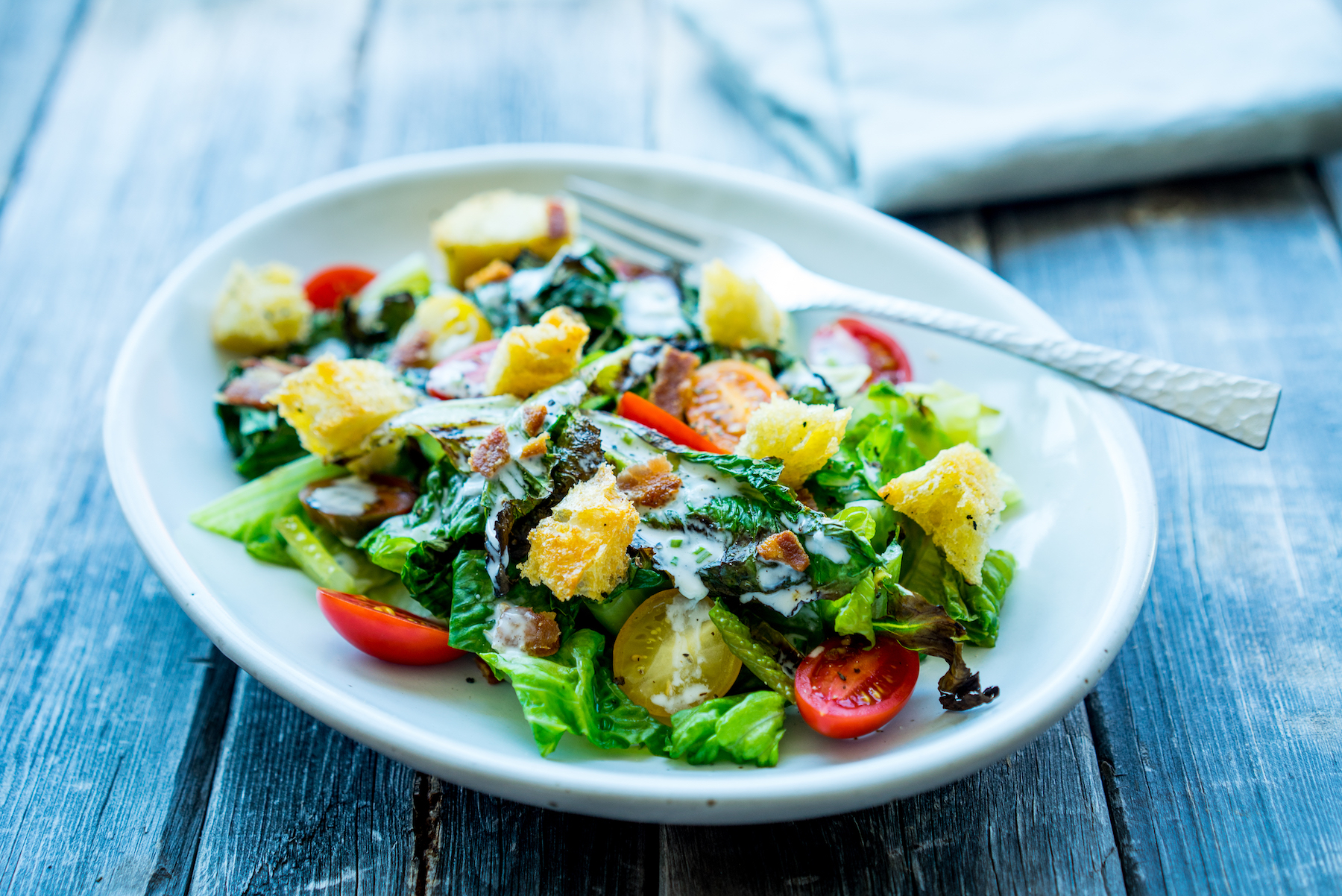 Buttermilk Dressing:
1/2 cup buttermilk, well-shaken
2 tablespoons sour cream
1 tablespoon chives, minced
1 tablespoon mayonnaise
1 tablespoon cider vinegar
2 teaspoons onion, peeled and grated
2 teaspoons olive oil
1 clove garlic, peeled and grated
Sea salt and freshly ground pepper, to taste
Salad:
4 slices center-cut bacon
4 cups torn romaine lettuce
4 cups chopped heirloom tomatoes
4 cups (1-inch) cubed rustic whole-grain bread, toasted
1/2 cup thinly sliced red onion
Shake all dressing ingredients together in a tight-sealing jar until well blended.
Cook bacon in a large skillet over medium heat until crisp. Remove bacon from pan and spoon 2 teaspoons bacon fat into a large salad bowl. Toss lettuce with drippings. Add remaining salad ingredients and toss well again. Top with crumbled bacon.
Serves 4