By Cheryl Sternman Rule
In wintertime especially, there's nothing more comforting than coming home to a pot of simmering soup. This carrot version has a secret ingredient–a cup of diced, kabocha squash–which plays beautifully with the spices and citrus drizzle.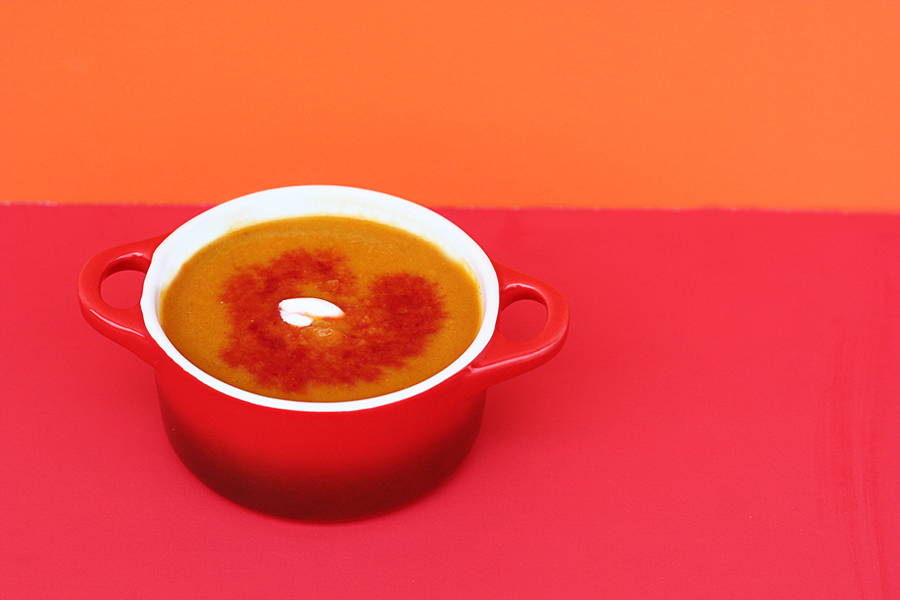 1-1/2 pounds carrots, peeled and diced (or, if they're organic and thin-skinned, just give them a scrub)
1 cup diced, peeled kabocha squash (from a 1/2 pound wedge)
1 medium onion, diced
1 tablespoon minced fresh gingerroot
1 tablespoon cumin
1/2 teaspoon ground coriander
1/4 teaspoon ground allspice
Generous pinch ground cloves
3-1/2 cups chicken stock, vegetable stock, or low-sodium canned broth
Sea salt and freshly ground black pepper
3 tablespoons sour cream, plus 2 teaspoons for serving
Juice from 1/2 blood orange (about 1-1/2 tablespoons)
Place the carrots, squash, onion, ginger, spices, and stock in the crock of a slow cooker in the order given. Season with salt and pepper. Place on the lid, set to low, and allow to simmer for about 8 hours, or until vegetables are very tender.
Unplug the slow cooker. Puree the vegetables using an immersion blender.
Whisk in 3 tablespoons of the sour cream.
To serve, divide among 6 bowls, topping each bowl with a tiny dollop of additional sour cream and a few drops of blood orange juice.
Serves 6